Last Update
September 14, 2018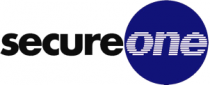 Categories
Electrical, Electronics & Electro-optics
IT, Computing and Software
Radar, Sonar, Navigation, Targeting, Surveillance
SecureOne is manufacturer and worldwide distribitor of specialized electronic security equipment. Since 2004, they have focussed on development, manufacturing, and worldwide distribution of:
detectOne: Perimeter intrusion detection systems
UVIScan: Access control vehicle scanning systems
UVIScan® systems are being used by many high profile customers worldwide, such as the EU Council in Brussels, NATO Brussels, NATO Afghanistan, Houses of Parliament in London, The Kremlin in Moscow, Metropolitan Police in the UK, Ministry Of Interior in Iraq, Presidentof Nigeria, PM of Malaysia, Prison services in Spain, Ministry of Defence in France, and so on.
SecureOne International B.V.
Leemkuil 15, 5626 EA, Eindhoven, The Netherlands
info@secureone.eu