Last Update
November 17, 2016
Categories
Composites, Plastics & Rubber
Services (R&D, training, engineering, consultancy, …)
Ships, Vessels, Submarines & related equipment
DK Composites is a Malaysian company renowned for its custom high-tech composite products. Established in 1997 in Melaka, Malaysia, DK Composites was originally set-up to facilitate the construction of a few major dome projects in the country. Being closely associated with significant engineering, architectural design and composite companies in Germany, its technical staff have extensive experience in the aircraft and automotive industry, environmental industry, and the use of composites in architecture and building construction. Upon its success in composite architectural structures, DK Composites diversified its expertise to include the production of racing yachts & power boats.
DK Composites currently specializes in utilizing advanced composite materials in design, manufacture and installation of architectural structures.
The Company's client base spreads across Europe, Middle East, USA, Australia and around Asia, where it has successfully delivered unique projects of world-class standards.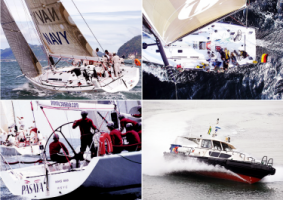 DK Composites Sdn. Bhd.
Composites Tech City, Batu Berendam Airport, 75350, Melaka, Malaysia
+606 317 7928
+606 317 7929
info@dkcomposites.com