Last Update
September 7, 2016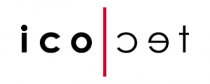 Categories
Composites, Plastics & Rubber
Other Aerospace, Defence and High Technology related companies
Services (R&D, training, engineering, consultancy, …)
ICOTEC AG, is the industrial realisation of a new technology (Composite Flow Moulding CFM) that has been developed since 1992. The company has two units: Medicine and Industry. Core competence lie in the development, production and distribution of customer-specific, high-quality solutions manufactured from fibre-reinforced thermoplasts and other high-performance materials.
ICOTEC manufactures high-performance components made of endless fibre reinforced composites. The patented Composite Flow Moulding (CFM) process enables the company to mould parts with an endless fibre content of over 60%. This results in excellent mechanical strength, fatigue resistance and weight savings of up to 80% compared with traditionally used materials.
ICOTEC brings composite solutions to the following fields:
High-strength lightweight fastening systems,

State-of-the-art, custom-designed structural components,

Medical implants,

Innovative medical instruments and components.
The Company designs and manufactures endless fibre reinforced composite elements such as fastening systems and other weight bearing components. The icotec products achieve outstanding mechanical properties through the optimal fibre orientation and high fibre content of the materials used.
Clients
ICOTEC's customers are in the aeronautical, chemo-technical, industrial and medical market segments.
Certification
The processes used are certified to ISO 9001, IO 13485 and EN 46001. The company is a member of SSO Swiss Space Office.
Icotec AG
Industriestrasse 12, 9450, Altstätten, Switzerland
+41 71 757 00 00 
+41 71 757 00 01 
info@icotec.ch