Last Update
June 19, 2023
Categories
Composites, Plastics & Rubber
Eurocarbon B.V. is a producer of braided and woven reinforcements, primarily used for composites industry. These braids and woven tapes are made out of high performance reinforcement fibers such as: glass, aramid, carbon and thermoplastics. In Sittard, the Company is consulting customers since 1982, to provide the best possible solution for their application. Through their agent network Eurocarbon can support customers worldwide.
Eurocarbon has implemented standard programs to cover a whole range of standard customer's applications. All programs are available on stock and ready to ship off the shelf to provide customers' reinforcements with a minimum of lead time. When tailor made applications are required, check the "minimum requirements" section for braided and woven constructions.
Eurocarbon's sister company Eurobraider is dedicated in series production of overbraided preforms. The production is made by Eurocarbon designed equipment and automated processes.
Eurocarbon is ISO 9001 certified.
Advanced Composites
Meeting the challenge
The plastics and composite materials market is constantly changing. Constantly expanding.
New products are generating new ideas and application areas. And new applications in turn, can stimulate the development of yet more new products.
Today, those application areas are being further expanded. Through the new levels of stiffness and strength at low weight, that advanced fibre technology brings to the production and use of composite materials.
For additional information, please refer to the attached document.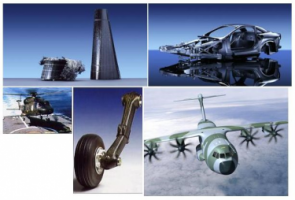 Capabilities informational files
Eurocarbon B.V.
Dr. Nolenslaan 109, 6136 GM, Sittard, The Netherlands
+31 46 451 72 80
+31 46 451 61 85
eurocarbon@eurocarbon.com