Last Update
August 22, 2018
Categories
Aircraft, Helicopter, UAV, Spacecraft & related equipment
C4I, Communication Systems
Electrical, Electronics & Electro-optics
IT, Computing and Software
Radar, Sonar, Navigation, Targeting, Surveillance
Services (R&D, training, engineering, consultancy, …)
TEKEVER Tecnologias de Informacao SA, is a Portuguese company located at Lisboa, Portugal. Tekever was incepted in 2001. Nowadays, TEKEVER Tecnologias de Informacao SA has evolved and expanded outside the borders of Portugal by participating on several projects of international organisations and it has offices in the US, China and Brazil.
The company provides a number of products for different areas, ranging from detection and early warning systems to adaptive communications using ad-hoc networks. Additionally, it is extremely active in civilian and defence research in particular in the fields of ad-hoc networking, spectrum management and SDR, autonomous vehicles and remote sensing image processing.
One of the main strong points of the company is its manpower. Drawing from a very active and energetic pool of graduate and undergraduate computer scientists specialising in software development, computing systems, networks, distributed architectures and Artificial Intelligence; a strong nucleus of electronic engineers with backgrounds in telecommunication systems and RF electronics and a relatively small number of aerospace and physics engineers specialising in space and aeronautic avionics systems, TEKEVER has developed over the years a solid broad base of core competencies.
As already mentioned, through its continuous R&D efforts TEKEVER managed to participate in the development of products and projects in areas such as Satellite Navigation, Wireless Communications and Embedded Systems. The following list presents some of the past and current research projects at TEKEVER. Most of these projects have been partially supported by important international organisation such as DG Research of European Commission, the European Space Agency or the European Defence Agency.
AHEAD: Advanced HElmet And Devices for individual protection is an 18-month EDA project focused on forecasting the evolution of the existing or new technologies which can improve the Protection of the individual soldier in the urban environment in the 2020-2030 timeframe.
AVITRACK: System for automatic supervision of commercial aircraft servicing operations. TEKEVER contributed to architectural design and was responsible for video processing module development.
ADHOCSYS: Creation of a wireless broadband network based on the Ad Hoc model. TEKEVER focused on deployment and routing issues, power awareness and optimisation, and static reconfiguration of architecture.
ENABLED: Provide enhanced network accessibility for the visually impaired. TEKEVER developed location detection algorithms based on wireless technologies and middleware between fixed and wireless networks.
EO-Fleet: Development of a High Resolution Satellite Imagery module for a Fleet Management software solution. TEKEVER designed the architecture for integration of Earth Observation imagery download and display into application workflow and software development.
ESE-TG: Fusion of EO data, Geographic Information System technologies, satellite navigation systems and multi-media information systems into a spatial and temporal context aware electronic travel guide. TEKEVER provided the test and demonstration infrastructure.
FRESH: Develop technologies for automatic conversion of wiring plans into aircraft electrical harness simulation. TEKEVER developed a platform for image processing with Feature Extraction and Pattern Recognition algorithms implementation.
HEWS: Develop an early warning system for public health threats using satellite communications. TEKEVER is responsible for the architecture, development and verification of the system.
ITI: Study the application of state-of-the-art digital photography processing software to panorama creation in EO image mosaicing and image registration applications. TEKEVER developed a platform for automatic and semi-automatic EO image registration and mosaicing which was tested with multi-spectral and SAR images.
MDS: Research, develop and evaluate a system for the detection and prediction of misuses in 3G and beyond telecommunication networks. TEKEVER focused on network management algorithms.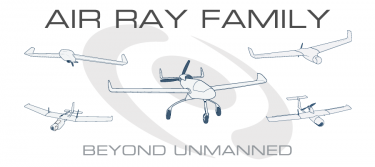 TEKEVER Tecnologias de Informacao SA
Rua das Musas 3.30, 1990-113 , Lisboa, Portugal
+351 213 304 300
info@tekever.com