Categories
Aircraft, Helicopter, UAV, Spacecraft & related equipment
Electrical, Electronics & Electro-optics
IT, Computing and Software
Radar, Sonar, Navigation, Targeting, Surveillance
Services (R&D, training, engineering, consultancy, …)
UAVision Engenharia de Sistemas Lda is a company, which offers the following:
Products:
Electrical conductivity maps and aerial digital photography in sports turf applications.
COMET SYSTEM equipment - Data loggers, monitoring systems - Official distributors in Portugal
SIEMENS equipment - Automation and Drives - Official integrators in Portugal
Monitoring sensors for agriculture and agro-industry applications
UAV kit with payload, software and training included (being developed)
Monitoring sensors for agriculture and agriculture industries applications
Services:
Aerial Digital Photography and NDVI maps
Soil apparent electrical conductivity maps
Detailed maps of soil physical conditions
Automation in irrigation systems and water distribution infra-structure
Systems integration and networking
Installation and parameterization of GPS systems, data-logging and sensors/actuators for farm machinery.
Quality Certificates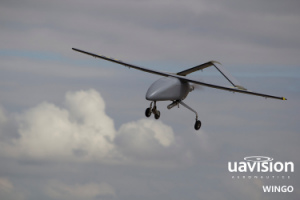 UAVISION Engenharia de Sistemas Lda.
Casais da Arriota, 26 2565-835 Ventosa, Bonabal, Portugal
+351 222 094 000
info@uavision.com