Last Update
August 23, 2019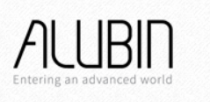 Categories
Metal Processing, Parts & Components
The SHL-Alubin company is one of the largest aluminum profile producers in Israel. The company designs, manufactures and markets all types of systems and aluminum profiles. The product range includes opening systems for construction, customized profiles for industry, and aluminum used in aviation. The Alubin company was founded in 1958, and was merged with SHL (founded by the late Arieh Segal in 1973) in 1998, thus creating the Alubin‑SHL company. The concern enjoys economies of scale, while combining the power of two veteran and highly sophisticated industrial plants. The company produces 700 tons of aluminum profiles every month, for local and international markets, in the industrial and construction fields.
Main activities
The company is active in the industrial and construction sectors (60% of profiles are intended for construction and 40% for industry), and owns subsidiaries that focus on fields requiring special expertise and innovation.
Construction: The company develops and manufactures all types of opening systems and aluminum profiles for residential and commercial construction and for various industries and offices. Its products include standard profiles, profiles produced according to customer requirements and specifications, and unique systems developed and produced by the company.
Industry: The Company designs and produces profiles for a variety of industries, including hi‑tech, air conditioning, signage, security, medical industries and automobiles. Customers in these fields benefit from the expertise of the company staff, who design and produce all possible profiles according to the customer's requirements, and from the company's operational and logistical flexibility, and the high quality and finish of the company's products.
Aviron: A fully-owned subsidiary that produces aluminum for the aviation industry. The company has recently received the Standards Association stamp AS-9100, which authorizes it to produce aviation aluminum for all the aeronautical and space industries – both security- and civilian-based – in Israel and around the world.
Segal Bikes: A subsidiary that designs, produces and markets magnesium bicycles for road cycling, triathlon and off-road cycling, and customized bicycles. The company's magnesium alloy is 33% lighter than aluminum, has high strength-to-weight ratio and high durability, and is easy to process at medium temperatures; this combination of properties make it ideal for bicycle production.

The company has Standard Association stamps for profile production and finish, and a quality system approved according to ISO 9001.
Major projects
Over the years, Alubin-SHL products have been integrated into many construction and industrial projects in Israel and around the world. The major projects from recent years include:
The Heart Institute in Ichilov hospital
"Mishkanot Ha'uma" project in Jerusalem
Ben-Gurion Airport Project 2000
The "Terrace" tower, Netanya
"Sky 2" tower, Netanya
"Trio" towers, Haifa
"Ramot Hanasi" towers, Haifa
"Oskar Shindler" towers, Haifa
SHL Alubin
37th, Yosef Levy St. Industrial-zone, Kiriat Bialik, Kiriat Bialik, Israel
+972 4 8787070
+972 4 8761160
alubin@alubin.com