Last Update
September 11, 2018
Categories
C4I, Communication Systems
Electrical, Electronics & Electro-optics
Engines, Propulsion, Power Generation
Radar, Sonar, Navigation, Targeting, Surveillance
ICOMM Tele Limited, is one of the India's largest firms in product designing, engineering development and turnkey solutions for Telecom, Defense, Solar, Power and Infrastructure Sectors. Powered by sophisticated research and design capabilities in tactical communication technologies, ICOMM today stands among the select Indian enterprises to work on the spearheading growth of advanced telecommunications through indigenous development of latest optical transmission products and next-gen wireless and wired access solutions.
With its capabilities to innovate and deliver quality products and solutions the Company covers the entire spectrum in the communications sector and its in house backward and forward integrations with auxiliary and ancillary products and solutions backed by strong R&D capabilities allows ICOMM to support all kinds of customer requirement.
Started in 1989, ICOMM now rules India within its business domain along with its presence in Srilanka, Bangladesh, Nepal, Africa and Middle East. ICOMM today is a base public limited company having a workforce of 2,700 and with the manufacturing facilities spread across 120 acres of land with 900,000 Sq.ft of built-up area.
An ISO 9001 compliant organization, the Company conforms to global Quality & Environmental Management Systems with responsible practices and are committed to keep pace with trends in technology and adding value to deliverables so as to keep becoming the most preferred partner to its customers, both in the public and private sectors in India as well as abroad.
Vision
To be the leader in empowering infrastructural progress with technology as a competent, respected & responsible player on the global platform.
Mission
To continually strive to find the new ways to modernize and revolutionize the infrastructure sector and bring economically viable solutions with in the reach of every strata of society.
Values
Every ICOMMiet is passionate to excel in every domain. ICOMM's passion is strongly driven by the defined statements that outline its Vision, Mission and thirst for Quality, Safety & Timely delivery.
Water & Waste Water, Oil & Gas Services
ICOMM's respected clients include the State Water Supply and Sewerage Boards.
Services
Planning, designing and construction of water treatment plants, elevated reservoirs and ground level service reservoirs.

Laying of water pipelines for the supply of drinking water and industrial water

Construction of underground drainage systems, sewage treatment plants and water transmission and distribution systems.
Oil & Gas
ICOMM's Oil & Gas business unit focuses on cross-country underground pipelines for the transportation of White oil, Natural Gas, Crude oil and executing the refineries, petrochemicals and chemical plants on turnkey basis within and outside India.
ICOMM's esteemed list of clients includes JV/Consortium and a host of Oil & Gas companies in India.
ICOMM's Focus:
Distribution works
Product pipeline jobs,

On-shore and Off-shore trunk and spur lines of petroleum projects,

City gas distribution projects for CNG/PNG stations.

EPC of Oil & Gas Cross country pipelines for transportation of crude and other petroleum products.
Utilities & Infrastructure Works
Construction of GGS/GCS stations,

Civil, structural, piping and offsite works in Refineries,

Petrochemicals & related projects,

Offshore platforms, utilities & renovation jobs.
Telecommunications Services
ICOMM is one of the leading Telecom turnkey solution provider backed by world class manufacturing facilities and with years of experience has expertise to plan, deploy and maintain mega communication networks by offering top quality end to end products, services and solutions.
Incorporated in 1991 with Antenna and Masts Division, ICOMM today offers a complete range of Active and Passive solutions and is respected for its strengths in optical transmission equipment, Radio transmission equipment, access equipment, broadband wireless products, and next-gen switching equipment among others.
Turnkey services offered by ICOMM comprise end-to-end network solutions for fixed, mobile and data operators and other corporate customers in the telecom sector. The services span the spectrum, from soil and topographical surveys to planning, design and implementation of wireless and wire line networks.
ICOMM has executed turnkey solutions on mega scales for almost every telecomm major in the region, both in the private and public sectors.
The resources of the Company, both human and technology, have grown and synchronized with the expansion of business. ICOMM has a complete team of experienced & qualified personnel to execute projects with world class project management skills in building the Networks (both CDMA & GSM) and solutions.
ICOMM Advantages
ICOMM has become India's largest Telecom Tower manufacturing unit and India's 2nd largest Transmission Tower manufacturing unit with its four manufacturing units and three services units spread across 120 acres of land with 900,000 Sq. ft of built-up area.

The state-of-the-art tower manufacturing facility of ICOMM has an annual capacity of 200,000MT back integrated with a fully equipped Galvanizing Division to meet the market demand for tower supplies and have set-up fully automated steel angular rolling mill as a backward integration for the towers and hardware manufacturing units.

ICOMM has optimized all the Tower designs in-house and all the designs have been validated by Structural Engineering Research Centre, Chennai which is a Govt. of India research laboratory.

Well-established turnkey services division to facilitate the entire production spectrum of shelters in-house including the galvanization of the structural members. The plant has a capacity to produce 400 shelters per month under the most stringent quality standards at every stage to ensure the product quality and reliability.

Customer base include the best brands in India, telecom operators like Airtel, TATA, Reliance, Vodafone, IDEA, BSNL etc and all electricity boards, NTPC and PGCIL (Power grid) and equipment vendors like Nortel, Nokia, Alcatel, Ericsson, Hawaii etc.

Strong presence is in various countries like Libya, Philippines, Dubai, Sri lanka and etc.
Infrastructure for Power & Telecommunication
ICOMM as a Company today has become one of the key players contributing substantially towards the development of Infrastructure in the urban and rural India.
ICOMM with excellent capabilities in executing turn key projects entered into this venture analyzing the lucrative emerging opportunities and keeping in view the increasing investments in several Infrastructure Projects by various Government Agencies ranging from Water Supply and Sewerage to infrastructure needs of the companies in the Oil & Gas sector, today has become a well know brand by proving its metal in this market sector.
With projects handling for companies across India and abroad like GAIL, ONGC, IOCL, HPCL, GSPL, Rajasthan Water Board, Punjab Water Supply & Sewerage Board and RIL to name a few, ICOMM has become the first choice for turn-key solutions for basic Infrastructure needs by the companies and government of the country to help India grow into a developed nation.
Whether it's about the need of effluent and underground waste water treatment plant across the country or Sewerage Treatment plants, Pipeline and Lateral Sewer or pipelines for the transportation of Oil & Gas sector, Water supply projects or City gas distribution projects for CNG/PNG stations, ICOMM is always preferred by to be on the deployment side executing the project for the transport and refining infrastructure needs of the companies and the government.
ICOMM Infra Advantages:
Rich Talent Resource,

Diverse Project Management,

Value Chain-EPC Contracts,

Technology Orientation,

Design Capability,

Quality,

Timely completion.
ICOMM, the well known brand flooded by its Project Management Skills is also executing various EPC, Turnkey and BOT projects in country's urban and rural areas. The company with its international joint venture executes cross-country underground pipelines for Oil & gas transportation and is tied up with Russian companies to deploy Refineries, Petrochemical and Chemical plants.
Defence Equipment & Services
Defence Equipment

ICOMM Powering Indian Defense in Tactical Communication & EW Communications in the Armed Forces must be conducted in a highly secure manner. ICOMM's focus in this regard, has led to the development and production of electronic equipment that addresses the strategic communication requirements of the Indian Armed Forces.

ICOMM is a registered vendor with eight laboratories of Defence Research and Development Organization ("DRDO") and four Public Sector Undertakings associated with the Ministry of Defence, Government of India ("MoD").

ICOMM Defence Services

ICOMM is efficient in the design, development, prototyping, testing and manufacture of a suite of telecom equipment and electronics for India's defence sector.

Secure Wireless Communication Systems,

EW Sub-systems,

RADAR Sub-systems,

Turnkey and Networking Solutions,

Antennae,

Mobile/Stationary Shelters,

Telescopic Masts.

Additional services include:

Design and manufacture of subsystems and modules such as synthesizers, radio frequency front end tuners, antennae, exciters for jammers & jammer power amplifiers.

Engineering, integration and repair services for both, the company's products and third party products.

Development of frequency hopping Point-to-Point & Point-to-Multi-point communication platforms for ground command.

C4I applications for India's strategic defence programmes and vehicular intercom systems for armoured vehicles.

In this rapidly changing world, both Static and Mobile Forms of communication systems, processes and practices are going through an overhaul and ICOMM is strategically well positioned to deliver the right solutions enabling Network Centric Operations in a highly radio dense environment.

ICOMM has streamlined its business on the basis of its core competencies in the field of Radio technologies. It firmly believes in the importance of secrecy in dealing with intellectual properties and adheres to norms that give absolute priority in handling matters of confidentiality with its clients and partners. Issues of national, strategic and vulnerable importance are never compromised and so our clients feel safe and protected by associating with ICOMM.

ICOMM offers a comprehensive range of defence electronics and radio systems which include:

Point to Multi Point ECCM Radios, Band III & IV,

Point to Point ECCM Radios, 8Mbps, Band IV,

Backbone Radios, 8/34 Mbps, Band IV,

Short Range Communication Systems,

EW Search/ Monitoring Receivers,

Location Finding Systems based on TDOA,

Jammer Power Amplifiers,

Fields exchange for Tactical Applications,

MIL WiMAX/FWS,

Inter Operability Device,

Voice Command and Control Systems,

Antennae for EW, Communication and Surveillance,

TR Modules for Radar,

EMI/EMC, EMP Hardened Shelters,

Electromechanical Masts.
Power Sector: Design, Testing, Fabrication, Erection and Construction of Transmission Lines
ICOMM is a leading player in Power sector with focus on Transmission Lines, Distribution/Rural electrification and sub stations products and services.
ICOMM's broad resources allow it to tackle multiple projects simultaneously while ensuring high quality and timely execution. Having an extensive vendor and subcontractor network coupled with highly qualified and experienced engineers and management personnel ICOMM have always ensured attention from the various clients and companies in executing all fronts of projects.
ICOMM has successfully execute more than US$ 0.5 billion transmission and distribution engineering, procurement and construction projects to become one of the leading firms in INDIA to provide power infrastructure solutions and has expertise to manage transmission and distribution projects of any size across INDIA and Abroad.
ICOMM innovative program management methods are best known within the industry as it starts with exclusive program management tool constructed to enhances cost savings and enabling the team to make better decisions and reduce errors on the job site by integrating real-time design and construction data portable.
Transmission: ICOMM Power Transmission is one of the leading companies in the design, testing, fabrication, erection and construction of transmission lines and substation structures on a turnkey basis. The manufacturing facilities incorporate the latest technology for straightening, drilling, punching by FICEP ITALY CNC machines and automatic temperature controlled, hot dipped galvanizing procedure.
ICOMM's exclusive EPC solutions business unit extends services ranging from soil and top surveys, to planning and design execution of transmission lines and project management and support. The company is capable of putting up transmission line towers up to 800 KV, Sub-Station structures up to 400KV.
Distribution: ICOMM is key player in developing India powering rural electrification in a big way and is geared up to empower the nation's power sector in the years to come. In the Distribution sector, through its excellent solutions it provides electrical distribution infrastructure for all activities of a given project right from beginning to provide electricity to the various entire village or city.
ICOMM today stands as a strategically-based company with an international presence in more than 4 countries. Its workforce of 2,700 professionals, committed to the corporate philosophy, uphold the group's values of innovation, sustainability and total quality in all its actions. ICOMM has made an indelible mark in Power sectors by constantly and consistently re-engineering itself to retain its position of leadership in the areas of quality,technology, capacity and capability.
Leading Advantages to work with ICOMM:
Strong Manufacturing Facilities for Transmission and Distribution networks.

Time-proven management approach.

State-of-the-art management information system.

Project scheduling software.

Accounting systems.

Procurement procedures.

Construction procedures.

Risk management team.

Field inspection program.

Safety and health program.
ICOMM have state-of-the-art facilities for its transmission and distribution products manufacturing, wide range of Conductors, Insulators, transformers and etc. with a world's largest tower capacity (250,000Tons per Annum) manufacturing facility backed with modernized rolling mill, fasteners and integrated fully equipped galvanizing division to meet the market demand for tower supplies to Power Sectors.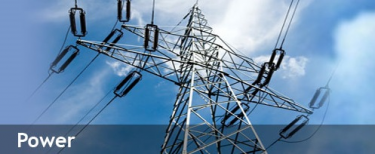 Communications & Defence Equipment
The Company's communications and technology division has two sub-segments:
Telecom equipment.

Defence equipment.
Telecom Equipment
ICOMM offers a complete range of Active solutions and is respected for its strengths in optical transmission equipment, Radio transmission equipment, access equipment, broadband wireless products, and next-gen switching equipment among others.
Defence Equipment
The Company's defence equipment business is focused on developing and producing electronic equipment that addresses the strategic communication requirements of the Indian Armed Forces. ICOMM designs, develops, prototypes, tests and manufactures a suite of telecom equipment and electronics for India's defense sector.
Manufacturing, Design & Engineering Capabilities
The Company's capabilities list includes:
Manufacturing: Company's turnkey manufacturing facilities are certified to ISO 9001 and ISO 14001.
Manufacturing facilities include:
Towers Manufacturing & Galvanizing Unit,
ICOMM Technology & Production Unit,
Technology Center (R&D),
Telecom Manufacturing Unit,
Manufacturing Facility in the Union Territory of Pondicherry,
Transformers, Line material, Isolators, Insulators Manufacturing Unit.
Design and Engineering: Company's design and engineering facility consists of advanced software packages. The designs developed at ICOMM have been validated by Structural Engineering Research Centre in Chennai. ICOMM also has the ability to design, fabricate and supply hard crankable and pneumatic telescopic masts.
Research & Development
Innovation, the constant commitment to research and development, continuous adoption of next-generation technologies and commercializing them for diverse contexts, unwavering commitment to total quality arrangement and always delivering value with cost-effectiveness… These are the hallmarks of ICOMM in every area of its operation.
And, ICOMM has been the most evident in powering Indian defense in tactical communication technologies taking its telecomm sector to next-gen solutions, Partnering development by bringing the benefits of new technologies in telecomm, power and renewable energy to rural and remote areas and displaying future focused capabilities in research and development and adapting technologies to specific contexts.
The pursuit towards corporate excellence continues with a futuristic roadmap that includes products and solutions that would make the Indian Defense and the country proud, and command recognition globally.
Strengths: Extensive design, test and evaluation Infrastructure:
RF, Embedded, FPGA and DSP development tools,

PCB Layout design tools,

Mechanical design tools.

Strong management commitment to R&D,

In-house technology development programmes since inception,

History of successful commercial exploitation of products developed in-house,

End-to-end design capabilities.

System design,

Engineering design,

Circuit design.
Expertise in multiple disciplines
RF,
Baseband,
Embedded,
software and hardware,
DSP,
FPGA,
Optica.
ICOMM Tele Limited
ICOMM House, Plot No. 31, Phase I, Kamalapuri Colony, Srinagar colony, Banjara Hills, 500 073, Andhra Pradesh, Hyderabad, India
+91 40 2355 2222
+91 40 2355 2266