Categories
Engines, Propulsion, Power Generation
C4I, Communication Systems
Radar, Sonar, Navigation, Targeting, Surveillance
Electrical, Electronics & Electro-optics
Reutech, part of Reunert Limited, is a group of companies specialising in the electronics and defence industries and has been in existence for more than two decades. The Group earns more than half of its income from exports.
Parent company Reunert Limited, established in 1888, consists of a number of companies focused on electronic and electrical engineering. It is a major player in the South African economy, regularly ranking amongst the top 100 South African companies. The Reunert Group has almost 7000 employees including highly qualified engineers, technicians, research and development professionals and field support staff.
Reunert's revenue in 2011 exceeded ZAR 10.9 billion.
AREAS OF ACTIVITY
Reutech Radar Systems
Reutech Radar Systems develops and manufactures ground and naval search and tracking radar systems and subsystems for the SANDF, as well as for clients in the defence export market. Mining radar sensor systems utilised in open-cast mining operations are also supplied internationally.
Reutech Mining
Reutech Mining is a developer and distributor of advanced geo-technical monitoring and surveying systems for above-ground mining operations. The products contribute significantly towards the improvement of real-time mine safety, planning of as well as significant increases in the production output of a large number of mines worldwide.
Reutech Communications
Reutech Communications specializes in technologically advanced secure military communication systems for Airborne, Land and Naval based applications. The new generation communication systems include software defined radios with embedded user-definable ECCM, data link and ad-hoc networking capabilities to engage in ever demanding hostile requirements. Products cater for short, medium, long-range and intra-platform communications.
Reutech Fuchs Electronics
Reutech Fuchs Electronics designs and manufactures electronic fuzes for tube-launched ordnance and aircraft bombs. Fuze functions include proximity (airburst), point detonation, point detonation delay and electronic time. A range of pre-fragmented aircraft bombs qualified on most modern aircraft are also manufactured.
Reutech Digital
Reutech Digital specialises in the rapid design and manufacture of Set Top Box (STB) solutions for the terrestrial and satellite broadcast market. Product options can be customised to suit different requirements and markets.
Reutech Solutions
Reutech Solutions is known throughout Sub-Saharan Africa for its cutting edge design and support infrastructure solutions. The company has been providing world-class products & services throughout South Africa since 1963, cultivating a reputation for reliable and trustworthy solutions.
Reutech Renewables
Reutech Renewables provides renewable energy solutions to independent Power Producers (IPP's), Mining, Industrial and Corporate companies for the installation of renewable energy projects in Africa. The company also provides full EPC turnkey solutions including innovative radar and tracking technologies, cabling and electrical equipment as well as local manufacturing capabilities.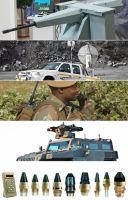 Reutech
628 James Crescent, 1685, Halfway House, South Africa
+27116525555
+27118056107
info@reutech.co.za