Last Update
November 25, 2016
Categories
Textile, Individual Equipment, Clothing
Aclima AS, has played a leading part in the Norwegian textile industry since 1922. The company has great experience and knowledge gained through generations is an invaluable advantage in its continuous effort to keep people warm and dry. Underwear from Aclima has always been recognized with high quality in Norway. The combinations of the know-how inherent in Aclima AS make its products supreme today.
Aclima delivers functional underwear to several armed forces in different NATO countries, and also markets its Aclima underwear through high class sports stores in Scandinavia and Northern Europe.
Aclima's employees are determined to keep, and to develop their knowledge in close relation to its production facilities. The company is one of the very few in the clothing industry still producing in Norway. Located one and a half hours' drive from Oslo; next to the famous Norefjell ski resort.
Contact info #1
Sundvollhovet, N-3535 Kroderen, Norway
Contact info #2
Professional Sales Manager
Sundvollhovet, N-3535 Kroderen, Norway
ACLIMA COOLNET - MEN & WOMEN
Aclima CoolNet is knitted in a mesh design. These products do not absorb moisture and the mesh design helps the body breathing. Another advantage with this design is the ability to keep a stable body temperature due to the proximity of air to one's skin. The sides are rib-knitted in order to preserve the shape of the product.
Aclima CoolNet is made in Meraklon Polypropylene and suits people who like a good workout. It can be used both summer and winter and it will feel dry right after an activity.
Used for: Independent of seasons, for highly active people who perspire a lot. Fast running, cross-country skiing, hockey etc.
ACLIMA WOOLNET - MEN & WOMEN
Aclima WoolNet is a base layer for varying activity all year made in 100% Merinowool. The mesh construction has a unique ability to transport moisture and made in wool it also gives good insulation. The product breathes when on movement and insulates when it stops. The sides are rib knitted for comfort and to preserve the shape of the product. It also has shoulder panels which make it comfortable to wear a backpack. On top of this it is body odour resistant and 100% recyclable. For the first time it can offer technical underwear in mesh for women as well.
Used for: Average to intense activity where extra insulation is required like mountain - hiking, cross-country skiing, hunting or trekking.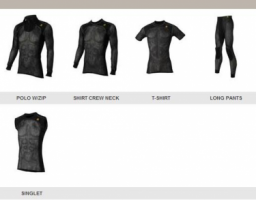 LIGHTWOOL
LightWool is a superfine Merinowool quality. The yarn used is only 17,5 micron and the garment weighs only 130gr/m². This means it's probably the lightest and softest wool product. Most people know that wool has superior insulating qualities for cold climate, and it also has a cooling effect when it's warm. It will keep a balanced body temperature as heat from sunrays do not easily enter the garment. LightWool is body odour resistant.
Used for: Fits perfectly in the hot season for activities like running, cycling and golf, or can be used as a soft and warm t-shirt.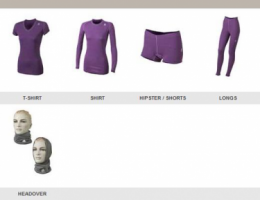 WARMWOOL - MEN WOMEN & CHILDREN
WarmWool is the company's most popular range and the warmest for its weight. Total Easy Care (TEC) treated which makes the garment even softer and allows tumble dry. Wool products stay warm even when wet because the wool fiber contains 80% air. Another advantage is that body odour will not enter the garment. In addition it's 100% recyclable and it's made fully according to Norwegian traditions. This is a thermal underwear for sport, work and leisure in an cold climate.
Used for: Products which maintain the heat during the activity in sports like alpine-skiing, outdoor-activities, paddling and mountain climbing.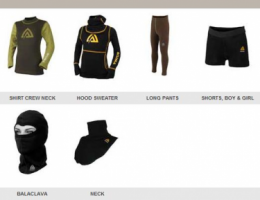 HOTWOOL - MEN & WOMEN
Aclima HotWool is the underwear in terry wool developed for the coldest days. Terry wool is a mixture in which merino wool is the main component blended with technical fibers to make the garment thicker and more durable. It can actually be machine washed in 60°C. The terry loops on the inside of Aclima Comfort secure body heated air on the skin. This is what helps maintain steady body temperature and simultaneously makes it feel comfortable wearing it. The garment is warm and durable. Since it's also naturally flame retardant, this quality is chosen both by the Norwegian and Swedish army.
Used for: Aclima's warmest products adapted to people who work outside in freezing temperatures and ice-fishing.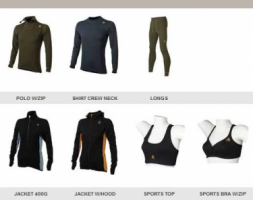 HEADWEAR / SOCKS
SOCKS - Aclima offers a range of socks which covers everyday needs, for high activity or during extremely cold conditions. Aclima Active is a pair of socks meant for high activity and good moisture transportation. This pair of socks is made of Coolmax which keeps dry. Other models contain different types of wool quality. These socks have superior warm insulating characteristics. At the same time merino wool prevents the feet from feeling sweaty. You can get the terry wool socks in different qualities of thickness. Socks in terry wool are known to be particularly soft and durable.
Aclima AS
Sundvollhovet, N 3535 , Kroderen, Norway
+47 32 15 06 00
+47 32 15 06 01
aclima@aclima.no