Categories
Composites, Plastics & Rubber
Mechanical, Electro-mechanical, Hydraulic and Pneumatic components
Metal Processing, Parts & Components
Other Aerospace, Defence and High Technology related companies
KeyTec Netherlands in Sittard is the first and original KeyTec company, created in 1999 from a full divestment of its mother company Philips Electronics. Its long standing experience in the mechanical components and assembly business of Electronics, has allowed the original KeyTec operation to be the motherfactory and fore-runner for its newer sister companies all around the world, and by that create the basis of today's KeyTec Group of Companies.
Within the KeyTec group, KeyTec Netherlands is the technology roadmap driver, the specialist in exotic materials and small series special and pilot production, end-product assembly, but also highly automated components mass production components serving the western-European customers. Key Technology know how is a.o. in metal deepdrawing, insert- and overmolding, automotive and medical device assembly.
As everywhere, KeyTec is the specialist in plastic and metal precision parts.
Being an originally western-European based group and serving the needs of main players in the multinational electronic, automotive and medical industry, all our operations worldwide, either in Asia our in West and Middle Europe, adhere to and are fully certified by the recognized standards of ISO 9001 (quality), ISO 14001 (environment) and ISO:TS16949 (VDA6.3 Automotive).
In addition KeyTec Netherlands and KeyTec in China are ISO13485 (medical) certified and all sites adhere to ISO18000 workplace environment standards.
Automatic Pressing & Bending
KeyTec has an extensive range of automatic pressing & -bending machines. High volume products for various industries such as telecom, lighting and automotive are produced on these machines. Typical set-ups for automatic presses producing in this case products for the automotive industry. Automatic 'Bihler' bending machines for producing high volume, complex, folded metal parts. Dedicated machinery for the production of 700 million battery pins per year.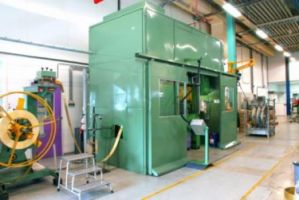 Stamping & Deepdrawing
For the manufacturing of small series of deep drawn and stamped products, the company has a wide variety of machines available. Up to 30 machines are available for manufacturing small stamped products. Capacities ranging from 5 to 32 tons. Hydraulic deep drawing is done on machines up to 250 tons capacity. Larger sized products can be stamped on 10 machines with capacities from 63 up to 125 tons.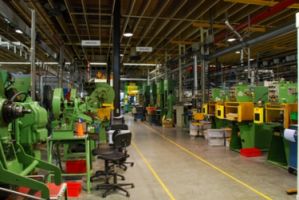 Turning
For machining (semi-) finished products, KeyTec has a fully equipped machine shop available. Lathes, milling, welding and grinding machines are staffed by experienced operators.
Injection Moulding
Low and high volumes, small- and big plastic products, it can all be produced with the available KeyTec injection moulding equipment. In total 20 injection moulding machines with capacities from 15 up to 110 tons. KeyTec in the Netherlands has available: thermoplastics, thermo set, 2 K technology, micro moulding, insert-/outsert moulding plus manual and robotized assembly cells.
In- & Outsert Moulding
KeyTec The Netherlands has a long-lasting experience in the Insert- & Outsert Moulding technology. Metal parts are automatically inserted into the mould, after which the plastic is injected and enclosing the metal part. KeyTec's customers in this field are coming from the automotive- and lighting industry.
Assembly
Based on strongly rooted skills in mechanical parts (plastic and metal), KeyTec has widened its service potential to the customer by taking over responsibility of the total sub assembly or even full end product assembly. By combining their knowledge of mechanics, decoration, metal and plastic, KeyTec provides customers with solutions that work for all their design, development and production needs. KeyTec The Netherlands can offer assembly, packaging and logistical support, thereby constructing the bridge between customers' idea and their brand.
KeyTec applied its expertise to the healthcare field by manufacturing a high precision endodental instrument combined with accessories. Another excellent example of KeyTec's Assembly capabilities is below scanning module, to be used in handheld bar-scanners.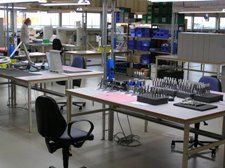 Advanced Materials
The company has a broad experience in the use and application of less standard materials and exotic alloys. They perform deep drawing, stamping, laser welding and turning on metals and alloys like:
Kovar or Fernico, Titanium,Oxygen free Copper, pure Nickel, Molybdenum, and Nitinol
On the plastic molding side KeyTech manufacture products, utilizing materials as Tefzel, LCP's, PEEK, HSG (high specific gravity material), electrical and thermal conductive polymers, shielding polymers, antimicrobial polymers etc.
KeyTec Netherlands B.V.
Rijksweg Noord 281 6136 AC , Sittard, The Netherlands
+31 46 4113 800 
+31 46 4113 801 
rudi.grootjans@keytec.nl