Last Update
July 18, 2022
Categories
Other Aerospace, Defence and High Technology related companies
The strength of Bolidt, which was founded in 1964, is developing, producing and applying thermosetting synthetics. Bolidt synthetic systems can be found in the form of industrial flooring, ship decks, sport flooring and wearing courses in road construction and in commercial and industrial buildings. These systems meet the specific mechanical, chemical, electrical and aesthetic demands of the market.
While employing their own application teams, Bolidt carries out a wide variety of projects all over the world. Their customers are mainly companies, which operate on a local and international level, contractors and governments.
The main aim is to strengthen the position in domestic market while structurally increasing market shares abroad through marketing 250 flooring systems in a modern way and through entering in strategic alliances.
Industry
•(Petro)chemical industry
•Heavy and metal industry
•Electronics and high-tech
•Pharmaceutical industry
•Garage business
•Graphic and paper industry
•Car industry
Food
•Meat and fish industry
•(Soft) drinks industry
•(Industrial) catering
•Bakery/sweets
•Dairy industry
Public buildings
•Hospitals
•Prisons
•School, offices
•Theatres, museums
•Laboratories
•Distribution centres and retail business
•Stations, platforms, metro
•Car parks, road surface heating
Civil-Rail-Infra
•Bridges and crossover
•(High-speed) railways, crane ways
•Roads, runaways and platforms
Sport
•Outdoor sports
•Indoor sports
Shipbuilding
•Navy
•Cattle carriers
•High performance yachts
Systems
All over the world Bolidt carries brands that are a household name in the industry. For the user every trade name has a specific meaning that is indelible.
Bolidtop, (industrial) flooring systems
A range of flooring systems which differ in mechanical, chemical and electrical properties
Bolidtan, sport systems
Sport flooring, athletic tracks and indoor and outdoor fitness applications
Bolideck, deck systems
Flexible deck finishing systems suitable for both luxurious and very functional offshore applications
Boligrip and Bolidrain, wearing courses
Wearing courses for bridges, roofs, rooftop car parks and ramps
Bolicoat, coating systems
Very economical andfunctional synthetic solutions
Bolidtop Stato, conductive/dissipative flooring systems
The adjustable electrical values of this series allows a controlled discharge of static electricity
Bolidtop E.Io, low charge flooring systems
This type of flooring prevents a person from being electrically charged (BVG) in order to minimize static electricity
Bolidtop design, sensational flooring systems
Because of its unique system properties Bolidtop Design can be fashioned to meet any imagination and contributes to a more pleasant living climate, work atmosphere and shopping environment.
Bolicast, casting compounds
Synthetic resin bound casting compounds for the purpose of levelling, gluing and grouting
Bolidtop Z.OK
Wearing courses for bridges; a modern replacement for asphalt
Bolirail, rail fixations
These casting compounds are applied as rail fixations and rail dampers specifically for trains and trams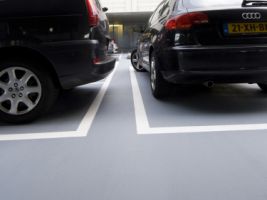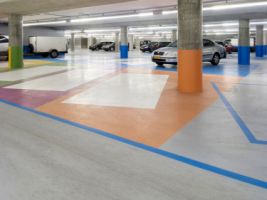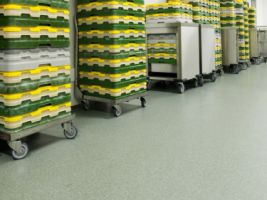 Successful Projects
Bolidt has recently been involved in successful projects throughout the world.

A number of famous names are:

Europe
Ahold – The Netherlands – Distribution centres and retail business
ASM Europe – The Netherlands – Electronics and high-tech
Barco Graphics – The Czech Republic – Electronics and high-tech
Glaxo Wellcome – Germany – Pharmaceutical industry
Groundfoss – Denmark – Heavy and metal industry
Heineken – Greece – (Soft) drinks industry
Schalke 04 – Germany – Public Buildings
North America
GAP – USA – Distribution centres and retail business
Bolidt Synthetic Products & Systems B.V.
Nijverheidsweg 37, 3341 LJ, Hendrik-Ido-Ambacht, The Netherlands
+31 78 684 54 44
+31 78 684 54 00
website@bolidt.nl