Categories
C4I, Communication Systems
IT, Computing and Software
Radar, Sonar, Navigation, Targeting, Surveillance
Services (R&D, training, engineering, consultancy, …)
TELEPLAN GLOBE A.S., develops advanced software solutions for the civilian and military markets. All the products are high performance applications, of which MARIA, ASTRIX and FRIDA are good examples.
The company assists its customers throughout the product life cycle, from mapping out the possibilities to product development, support, follow-up, and further refinement.
Teleplan Globe is a member of the Teleplan Group and its expertise and experience are:
Solutions and systems: The company has developed a product mix of solutions and systems for CCI (Command, Control and Information), mobile applications and solutions, and vulnerability analysis, now put to use by customers all over the world.
Software: The company's software products include a radio planning tool, Astrix, a digital mapping system, Maria, and a frequency management system, Frida. The systems are continually updated and are offered on a license basis.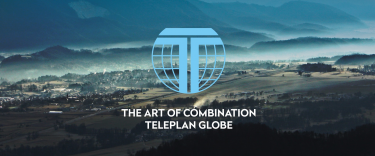 Contact info #1
Fornebuveien 31 Postboks 69 1324, Lysaker, Norway
SOFTWARE DEVELOPMENT
Teleplan develops Advanced Software Solutions for the civilian and military markets. MARIA, ASTRIX and GEOPOL are good examples.
The company assists its customers throughout the product life cycle, from mapping out the possibilities to product development, support, follow-up, and further development.
RF SERVICES
Teleplan Globe can offer support and consultancy in radio planning and optimisation of 2G, 3G and 4G networks. The in-house knowledge built up around the ASTRIX radio planning tool has been offered to its clients for several years, and we can help with i.e.:
Radio Propagation Model Tuning

Theoretical Network Benchmarking

GSM Frequency Planning (AFP)

UMTS Network Optimisation with ACP tools

Training course in RF tools and planning processes

Map conversion of digital maps

Web presentations of coverage and network properties

Wirelss Coverage studies

Legal Advices in the field of Wirelss Communications
QUALIFICATIONS & EXPERTISE
Teleplan Globe has for years achieved great results. The company's employees have very varied backgrounds but they all have the same goal, making customers reach their goals.
The company supports the Windows, Linux, FreeBSD, Solaris platforms, and more. Technologically it covers for instance C, C++, Java (JME (J2ME), JSE (J2SE), JEE (J2EE)) and Net.
Working with small or larger applications, real time or distributed systems, the company always keep a strong focus on re-use and components.
MARIA™
MARIA™ is a high performance map application used to collect, present and filter position dependent information, providing decision support to numerous planning and analysis activities. It can be used as a standalone system or as systems building block.
MARIA™ is used as a platform for several client specific solutions delivered by Teleplan.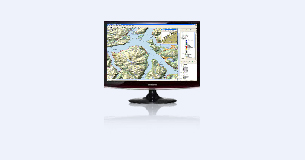 Product informational files
ASTRIX™
ASTRIX™ is a multi-technology radio frequency (RF) planning tool designed to plan and optimize wireless networks.
It is developed in close cooperation with major European network operators to ensure perfomance, scalability, reliability and openess. ASTRIX scales from a stand alone or portable solution to a company-wide multiuser system with hundreds of users and centralized open database.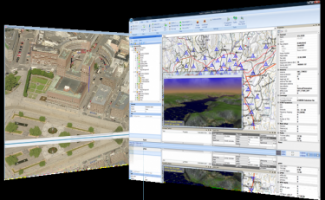 Product informational files
FRIDA™
FRIDA™ is a reliable system for radio network planning and frequency allocation for systems in the HF, VHF, UHF, and SHF in the frequency bands 2MHz to 40GHz. The system simplifies radio planning during military operations.
Product informational files
C4ISR - CONCEPT
The Teleplan Software covers a great span of software systems and C4ISR tools, from the Strategic and Opertional Level down to the Battle Management System and Dismounted Soldier System combat levels. These systems utilize the well proven MARIA™ Geographical Information System.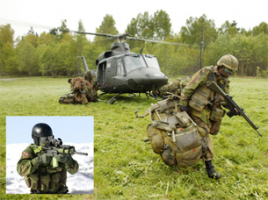 C4IS COMMAND & CONTROL, COMMUNICATIONS, INFORMATION SYSTEMS
Battle Management Systems - MARIA™ BMS / FACNAV is an application developed to support Forward Air Controllers (FACs) and Forward Observers (FOs). The system also functions as a BMS and is connected to the National Strategic C4IS and NATO Blue Force Tracking through a NFFI gateway. The main functionality is designed for accurate delivery of weapons on target thus minimizing third party collateral damage.

Weapon Control Systems - The Teleplan Hellfire Combat Management System (TPCMS) is the CMS on board the Combat Boat 90. The system integrates launchers, designators, trackers, radars, navigation equipment, communication equipment and a Geographical Information System to provide Hellfire launch capabilities to single or co-ordinated surface Hellfire Combat Units

Dismounted Solider System - The MARIA™ Dismounted Solider System (DSS - handheld) is a dismounted soldier system designed for the handheld PDA platform. This type of platform offers low weight and long operational time compared to PC-based systems. A carefully selected sub-set of C2-functionality, the PocketMARIA™ GIS, and the use of any IP-capable communication bearer provides utmost flexibility.

NORCCIS - a network centric C2 system suite NORCCIS C2 Services supports joint operational and tactical levels of operations. The system is designed to provide an enhanced operational effectiveness in times of Peace, Crisis and War for both Article 5 and Out-of-Area situations. These goals are achieved by using a combination of commercial of the shelf (COTS) products and specially developed C2 application.

FISKAS - A fishery protection system developed for the Norwegian Coast Guard. The system is used to collect, analyze and present information about all fishery activities in Norwegian waters. Information may be transmitted via satellite or GSM/NMT to other vessel, the Coast Guard headquarters, or the Norwegian Directorate of Fisheries.
ISTAR
The ISTAR concept provides the commander with a system to collect and process information for producing intelligence on the threat and the environment during operations, as well as information needed to identify, acquire and engage targets.
Multi-sensor Aerospace/ground Joint ISR Interoperability Coalition
NORCCIRM
CORVUS
CORVUS provides a set of software tools for supporting all ISTAR processes, with special emphasis on planning, tasking, collection, and analysis of EW/COMINT, and observations.
By providing dedicated tools for analysis and intelligence production, CORVUS bridges the gap between the sensors collection system and the general purpose command, control and communications applications.
TELENOR
Trends, market, competition and end-user experience analyses. Technological evaluation and business plan input and business plan development. Revision of quality in processes and systems. Planning and roll-out system analyses with high focus on capacity and frequency planning. Analyses of operation & maintenance organisation.
COSMOTE
System delivery, operator training and technical support for ASTRIX cellular radio planning system GSM and UMTS.
NETCOM
Roll-out coordination, QA, supervision of progress, reporting. Fixed Mobil Convergence (FMC) solution. Radio planning and optimization of GSM base stations related to new sites, initiated by the marketing department.
NETWORK NORWAY
Project management and support during development of mobile network and services.
TELE 2
Development of advanced "Point Of Sale (POS) Web solution for sale of mobile telephony, Internet, ADSL from different distribution channels.
NORWEGIAN DEFENCE LOGISTICS ORGANIZATION
Information Flow Manager (IFM). Proposals and design of new innovative solutions for managing information flow in a Network Centric Warfare environment. Implementation in NORCCIS II and MARIA. Development of "Order of Battle Manager" and interface between MARIA and the NORCCIS II database. Interoperability, web-based services and software for MAJIIC. Design, verification, security accreditation, testing,implementation, roll-out of the NORDIS-S system, which is Norway's standard common infrastructure platform for the NATO SECRET classification.
NORWEGIAN DEFENCE RESEARCH ESTABLISHMENT
New application areas for autonomous underwater vehicles (AUV). Development of a methodology for the Norwegian Army to ensure an analytic approach to the army's challenges with regard to development of new organisations, processes, tactics, concept development & experimentation, and procurement.
NC3A
Methodology for derivation of Force Requirements taking into account Transformation and the underlying ideas of Network Centric Warfare. Methodology for design and analysis of Command Structures in a Network Centric Warfare context.
MINISTERIO DE DEFENSA
Development of an Initial Operational Capability package providing upgraded connectivity, security and user friendliness with modules for secure data communication. Operational PDA-based Soldier C2-system, tailored for the Spanish Military GPRS network.
NORWEGIAN PUBLIC ROAD ADMINISTRATION
Configuration of system for CIM risk and vulnerability analyses and CIM incident and media including user training. Development of a system for Trusted Third Party services for Auto Pass participants (vehicle toll collection).
AVINOR
Further development of the Airport and Airspace Management planning tool with 3D presentation of airspace, including ICAO defined glide paths and obstacle surfaces.
THE NORWEGIAN METEOROLOGICAL INSTITUTE
Delivery of a system for civil risk management (SIRI). Support in establishing a QA system in order to obtain the ISO 9001 certification.
BBS
Mobile bank prototype with a high focus on design and pioneering the level of user interaction. Development of mobile banking using the mBricks framework. Quality revision of software services.
Teleplan Globe A.S.
Fornebuveien 31, 1366, Lysaker, Norway
+47 6 712 70 00
info@teleplan.no