Last Update
March 10, 2021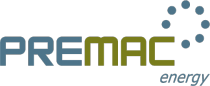 Categories
Electrical, Electronics & Electro-optics
Metal Processing, Parts & Components
PREMAC S.A.S., is a Colombian company located in Medellin and dedicated to the manufacture of heating and drying systems. The Company is also a representative of worldwide recognized manufacturers of industrial heating and drying equipment.
With offices in Medellin, Bogota, as well as Lima, Peru, PREMAC S.A.S. is able to offer its customers excellent design and installation services on industrial heating and combustion systems, supported by expert engineers in the field.
PREMAC S.A.S. offers specialised heating and drying solutions for the mining, automotive and residential sectors, among others. Among the solutions offered by the Company are:
• Ball valves,
• Combustion equipment,
• Combustion analyzers,
• Personal protection equipment,
• Gas leak detectors,
• Gas meters,
• Gas boosters,
• Process ovens,
• Incinerators,
• Chemical dispensers,
• Electric heaters,
• Gas valve trains,
• Filters,
• Oil & gas heaters,
• Control valves.
Contact info #1
Andres Felipe Echeverri Sanchez
andres.echeverri@premac-inc.com
Autopista Sur 24-52, Itagui, Medellin, Colombia
Technical Services
PREMAC S.A.S. performs services, related to:
• Combustion equipment installation and commissioning,
• Corrective and preventive maintenance of industrial combustion equipment,
• Gas analysis,
• Engineering services,
• Equipment calibration,
• Equipment rental.
Training Services
PREMAC S.A.S. offers training services through workshops and intensive courses related to combustion techniques, air propane systems and gas regulators, among others.
Premac S.A.S.
Autopista Sur 24 52, Itagui, Colombia
57(4) 320 4830
info@premac.co