Last Update
August 24, 2018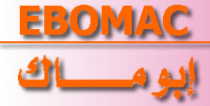 Categories
Electrical, Electronics & Electro-optics
EBOMAC, is engaged in the Design, Manufacture and Supply of Medium Voltage & Low Voltage Switchgear as well as Cable Trays in Kuwait. The company was founded in 1978, and since then is the leading name in the local market for its uncompromising focus on Quality, Service and Technical Excellence.
EBOMAC due to its continuous development program, has developed a complete range of Fully Type Tested Switchgear and Control Gear products to cover a wide range of Medium and Low Voltage applications.
The products have been rigorously tested by Independent Test Laboratories in Europe to ensure total compliance to International Standard IEC60439-1 and also to meet local regulations and stringent weather conditions prevailing in Kuwait.
Range of Supply:
Low Voltage switchboards.

Medium Voltage switchboards.

Cable Installation Accessories.

Electrical Installation Accessories.

Explosion proof L.V. electrical components.

Power transformers.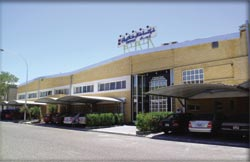 EBOMAC - Electrical Boards Manufacturing Co. - شركة صناعة اللوحات الكهربائية
Block 3, Street 32 Plot #152, Sabhan Industrial Area, Kuwait
00965-2 4727550
00965-2 4765059 / 2 4763016
ebomac@ebomac.com