Last Update
June 16, 2017
Categories
Composites, Plastics & Rubber
Metal Processing, Parts & Components
Ships, Vessels, Submarines & related equipment
AB INFLATABLES, a division of AB Marine Group, is world renowned as the premier designer and manufacturer of inflatable boats for both the leisure and professional markets.
AB INFLATABLES has a long established reputation for innovative design, superior construction and outstanding customer satisfaction. The company's boats have earned their status as the world's finest inflatables.
AB INFLATABLES is one of the few RIB manufacturers holding CE as well as NMMA certification. To the company, attention to details is of the utmost importance. AB travels the world to procure the finest materials available and painstakingly hand-crafts each boat, to ensure that even the smallest details are considered. The result is a full line of inflatable boats, designed and built to provide customers with the exceptional quality they deserve and have come to expect from AB.
The company is committed to meeting the ever changing needs of customers. It is this commitment that drives AB's almost constant innovation. The company has never shied away from the hard work of refining the existing models, designing new craft or retooling its workshop to ensure that AB boats are truly the most celebrated watercraft on the market. This unequaled pursuit of perfection has long distinguished AB from the competition. With nearly four decades of proven expertise, AB INFLATABLES has earned its reputation for excellence.
The company's unparalleled craftsmanship, relentless innovation, and commitment to customer service have made the entire AB line the most prestigious and sought after inflatables on the market. The company exports to USA, the Caribbean and Europe.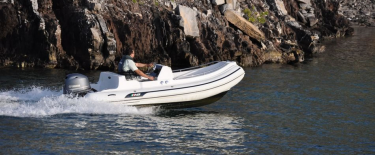 Contact info #1
Calle 1E No. 2-15, Zona Franca Barranquilla, Bodega 9, Atlantico, Colombia
AB Inflatables (AB Marine Group)
Calle 1E No. 2 15, Zona Franca Barranquilla, Bodega 9, Atlantico, Barranquilla, Colombia
+57 5 379 5132
+57 5 379 5667
info@abinflatables.com