Last Update
February 26, 2021
Categories
Electrical, Electronics & Electro-optics
Mechanical, Electro-mechanical, Hydraulic and Pneumatic components
Metal Processing, Parts & Components
MECANICA SISTEMATIZADA S.A., is a Colombian company dedicated to industrial machining services. The Company is equipped with CNC machine tools, as well as CNC lathes, vertical machining centres, EDM wire cutting and grinding machines, among others.
The Company has experience in the handling of materials, such as carbon and stainless steel, aluminium, bronze, titanium and tungsten carbide (wire cutting) and employs experienced engineers who can provide design assistance when necessary.
MECANICA SISTEMATIZADA's 450m2 plant and its 20 employees analyze customers' requirements and deliver high quality solutions that meet their needs in terms of quality, efficiency and timely services.
With over 20 years of experience in the sector, MECANICA SISTEMATIZADA is a leader in metalworking and mechatronic projects. The Company's engineering department and modern CNC equipment allows it to deliver high quality solutions that range from spare parts to complete projects.
MECANICA SISTEMATIZADA is able to manufacture machinery for different industries and provides chassis welding and inspection services to the automotive industry. Additionally, the Company manufactures dies and molds depending on the dimensions of the item under measurement.
Contact info #1
Jorge Alfonso Restrepo Restrepo
jrestrepo@mecanicasistematizada.com
Cra. 48? No. 67 Sur 27, Sabaneta, Antioquia, Colombia
Special Machining Services
MECANICA SISTEMATIZADA offers special machining, wire cutting and grinding services on flat and non-flat surfaces. The Company is equipped with modern equipment for the development of complex machining projects. Additionally, the Company manufactures the necessary tools for the maintenance of molds and dies with the support of experienced professionals in the field.
Machinery & Equipment
MECANICA SISTEMATIZADA designs and manufactures machinery and equipment for the general industry according to customers' requirements integrating technologies, such as precision mechanics, electronics, as well as information and control systems.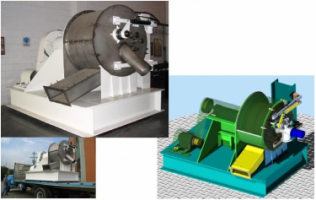 Molds & Dies
MECANICA SISTEMATIZADA designs and develops molds and dies according to customer requirements depending on the dimensions of the item under measurement and the production volume requested.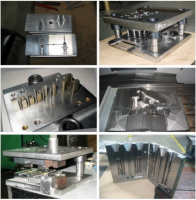 Spare Parts
MECANICA SISTEMATIZADA manufactures spare parts and parts in series through simple or complex machining processes. The Company is focused on providing customers with alternatives and the possibility of reducing costs through import substitution without sacrificing quality.
Custom Products
MECANICA SISTEMATIZADA's products are developed according to customers' specifications. Additionally, the Company has an extensive experience in welding fixtures and designs and manufactures related products for the automobile industry.
Machine Park
MECANICA SISTEMATIZADA is equipped with advanced machinery, such as:
• CNC lathes, 450x1200 mm,
• Vertical machining centers, 1016x510x510mm,
• CNC wire cutting machines, 400x300x400 mm,
• Parallel lathes, 500x1500 mm,
• Milling machine with digital display, 1000x400x400 mm,
• Surface grinding machine, 1000x320 mm,
• CNC machining center, 1m x 500mm x 500mm,
• Charmilles Robofil 310 wire cutting machine, 400mm max spare part height,
• Rockwell hardness testers,
• Optical comparator profile,
• Digital optical comparators,
• Profile projectors.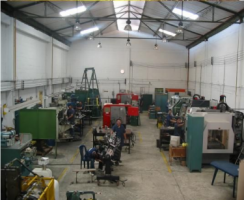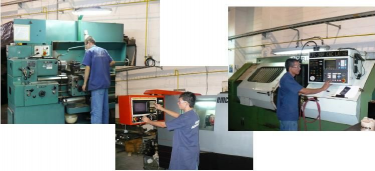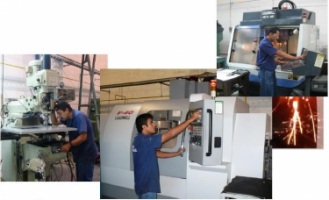 Clients
Among MECANICA SISTEMATIZADA's most distinguished clients are:
• TRONEX S.A.S.,
• METRO DE MEDELLIN,
• PRODENVASES CROWN S.A.,
• MECANICOS UNIDOS S.A.
Mecanica Sistematizada S.A.
Cra. 48ª No. 67 Sur 27, Sabaneta, Antioquia, Colombia
+57 4 444 4710
+57 4 288 8271
info@mecanicasistematizada.com