Last Update
August 21, 2018
Categories
Electrical, Electronics & Electro-optics
IT, Computing and Software
Maintenance Repair Overhaul and Logistics Support
Services (R&D, training, engineering, consultancy, …)
ELOP AS is a Norwegian start-up company specializing in the development of ultrasonic equipment for non-destructive inspection and testing (NDI/NDT) of concrete structures. The international team of highly qualified employees has been designing a new multi element handheld ultrasonic 3D scanner.
ELOP's strategy is to develop technology then sell instrumentation and licenses based on a novel combination of polymer-based ultrasonic transducer arrays and rollers for None Destructive Inspection of solid materials (patent is pending). ELOP collaborates with partners such as Prevas AS, Aurotech Ultrasound AS, COWI, RAMBOL in order to fulfill this project.
The company has received significant grants from Innovation Norway, the Regional Research Fund Inland and EU program Horizon 2020 in addition to its own investments.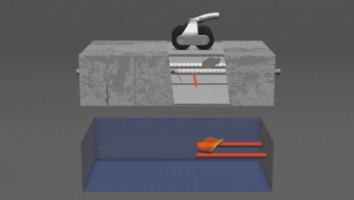 Contact info #1
+47 62 33 43 60 mobile: +47 90 13 02 26
Director Business Development
Storgt 112 2390 MOELV, Norway
Elop AS
Nordvikvegen 50, 2316, Hamar, Norway
+47 41 64 13 00
info@elop.no