Last Update
October 11, 2018
Categories
Aircraft, Helicopter, UAV, Spacecraft & related equipment
Infrastructure, Construction & Civil Engineering
Mechanical, Electro-mechanical, Hydraulic and Pneumatic components
Metal Processing, Parts & Components
HAWO has been operating since 1961 as an independent, self-supporting supplier of precision components. From its modern and exceptionally well-equipped facility at Rijssen in the Netherlands, the company services customers all over the world. It is HAWO's ambition to create solutions that optimise customers' products and systems, improve their processes and increase their efficiency.

HAWO is a totally committed supplier that provides from consultation and engineering to production and after-sales service.

In each phase of the design and production process, the company uses its knowledge of the business to provide customers with advice. Based on the latest technological innovations, HAWO investigates ways to simplify customers products, lower their production costs and further reduce the chances of breakdown.

HAWO translates this advice into meticulous engineering, using a modern CAD/CAM system. The data from this system is processed into precision components. In the production units, everything is geared to accuracy and quality assurance. Due to phased inspections during production and tests conducted afterwards, entry checks at customers' location are unnecessary.

HAWO guarantees top quality, a good price/performance relationship, reliable delivery times and outstanding after-sales service. Anywhere in the world, HAWO is quickly on site whenever maintenance, repairs or assistance with breakdowns are required.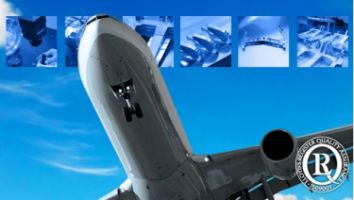 Aerospace Industry
HAWO is a valued supplier in this critical domain, where product quality can be directly responsible for human lives. We produce components for various well-known aircraft manufacturers in the civil and defence market, for which good collaboration has vital significance.

We also supply components for the building of rockets and satellites, and for testing facilities in aerospace laboratories. We make products with a high degree of complexity from aluminium, steel or titanium.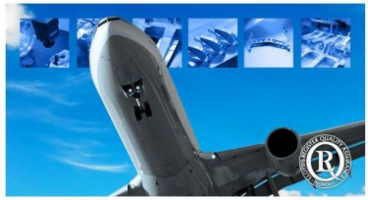 Energy Equipment
HAWO has an internationally proven reputation as a supplier of components and assembled modules for the engine, turbine and compressor industry. The greater the challenge, the more attractive it is to us.
By involving us in your plans from the first stage of design onwards, we contribute to the best relationship for price, quality and return. As a full partner, we additionally take some of the weight off your organisation. We purchase the materials, perform all the operations, manufacture your product and deliver on time to the final assembly line.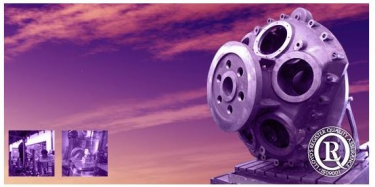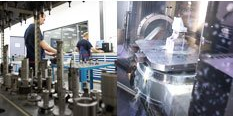 Mechanical Engineering
Machine building is a prominent area in which to demonstrate the added value of our collaboration. The time, costs and quality of production cycles is, after all, strongly determined by the composition and possibilities of machinery.
HAWO is internationally active as a co-designer and supplier of high-grade industrial components for the construction of machines. In many cases, this also involves innovative solutions for customers who have explicitly selected us for this purpose.
Machine List
For HAWO's Machine List please refer to the attached document.
Capabilities informational files
Hawo B.V.
Plaagslagen 5 P.O. Box 222 7460 AE , Rijssen, The Netherlands
+31 548 539 359
+31 548 539 350
info@hawo.nl