Last Update
September 12, 2018

Categories
Textile, Individual Equipment, Clothing
Yoland Corporation is a manufacturing firm offering production to specifications of existing product designs. The company specializes in the defense industry, supplying major ammunition manufacturers with critical nylon and fabric components, and military agencies with various heavy and light textile, cloth and other products for defense applications.
Yoland Corporation was established in the United States in 1999 as a subsidiary of D. Yoland Ltd, a principal supplier of heavy-duty textile militaty products and various critical tank and artillery ammunition components to Israeli defense agencies and major defense manufacturers.Among its customers are Israel Military Industries (IMI) and Soltam. D. Yoland has been manufacturing various military products meeting MIL Specs and other customer-specific requirements for nearly three decades.
Over the years, D.Yoland has accumulated valuable experience and has developed proprietary manufacturing processes to yield the highest quality products in terms of performance specifications and reliability.Yoland Corporation USA based its operation on their unique know-how and accumulated field experience.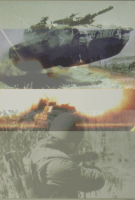 Heavy Duty TextileTurnkey manufacturing service
End-product designed to meet customer requirements.
Compliance with MIL-Specs.
Serving military and law-enforcement agencies.
Assembly Lines
Yoland Corporation offers turnkey manufacturing capability involving assembly of metal and plastic components. Yoland Corporation will purchase material, receive customer-furnished components, establish the assembly line, and complete the production under state-of-the-art quality control program.
Ultrasonic Nylon Welding Work
Yoland Corporatopn offers ultrasonic nylon welding work, made to customer specifications. The selection of quality raw materials, is combined with the technical expertise to result in top quality articles built to operate as designed.
Nothing is spared in destructive product line testing to ensure the highest quality quality in shipped articles.
Turnkey manufacturing services and responsive turnaround times make it easy for our customers.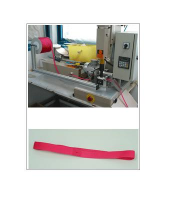 Cloth Products
Yoland Corporation offers a variety of cloth products. In addition to our manufacturing, we supply 3rd-party cloth items to meet customer needs.
We manage the complete procurement project, from item identification and selection, through stringent quality control to delivery on schedule.
Product Development
Working in conjunction with IMI and other valuable customers, Yoland Corporation has developed, re-engineered and improved various ammunition components and other military articles. Yoland Corporation has developed the technical capability to design, improve manufacture and test these mission-critical articles.
Among these articles are:
Tapes for self destruct fuse for cargo rockets

Parachutes for illuminating charges and for mortars

Asymmetric parachutes for navigation

Cloth charges for shells and other articles
Customers
Yoland Corporation has been serving military customers by providing top quality products, exceeding customer expectations, and has gained recognition for its efficient operations, dedication to customer requirements.
Yoland Corporation's technology, uncompromising quality and dedication has resulted in satisfied, repeat customers. Yoland Corporation's products can be found in most western armies and NATO forces. Yoland Corporation's products are utilized by most western armies and NATO forces.
Yoland Corporation's customers include:
Israel Military Industries (IMI)

NATO

Central European Armies

Other western armies
D. Yoland Ltd.
17 Hamasger Street / Industrial Zone 4237878, Natanya, Israel
+972 9 86 16 103