Last Update
August 16, 2022
Categories
Engines, Propulsion, Power Generation
Mechanical, Electro-mechanical, Hydraulic and Pneumatic components
Creusen develops, manufactures and supplies electromotors in a unique way. Their basic starting point is formed by customers' needs and wishes. And the application – the system or machine that clients need the motor for – is the basis for Creusen's design. In almost all cases this involves customer-specific motors, tailored entirely to customers' needs. In addition it is possible to modify standard motors so that they offer a custom-made solution for clients' specific machine or system. Customers can also choose from a wide range of standard motors, all of which Creusen develops and manufactures.

Total concept
Creusen offers a total concept: from design through to manufacture. Clients are involved in the process from start to finish. After an initial talk with one of the Company's engineers customers will receive a proposal. Whether it relates to a standard product, a modification or a custom-made solution. The development process, including prototype construction, takes place fully in Creusen's business in Roermond, the Netherlands. For the manufacture of series, the Company uses their own factory in the Czech Republic.
That also makes it economically responsible to manufacture bigger numbers. For Creusen a fair price is of paramount importance. The customer base of Creusen principally comprises OEMs (Original Equipment Manufacturers), such as Philips, Siemens, ABB, Lenze and partners world-wide. The short reporting lines and fast communication make Creusen a reliable and good partner to work with. In addition to motors, Creusen develops and manufactures high quality Metalworking Machines, such as belt grinders, grinding machines, polishing machines and floor standing drill presses.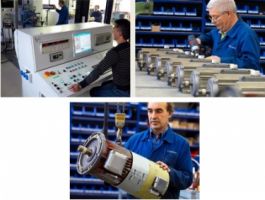 Consultancy
For customers in need of advice, Creusen can help in taking a closer look at the electromotors that they have or make recommendations for alternative motors. The Company's experts will be glad to provide clients with theoretical and practical suggestions or even draw up technical specifications for series production runs. Clients can also make use of the Company's extensive testing facilities. In all cases clients can choose for themselves whether to have the manufacturing carried out elsewhere or to have the motors manufactured by Creusen.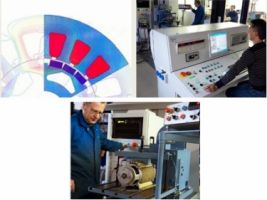 Defence: Electrical drive for tank turret and cannon (Olifant Project, South Africa)
Specifications:
Voltage: 28 V
Speed: 2000 and 750 rpm
Power rating: 1,9 kW and 0,65 kW S3 - 25%
Description: 2 brushless DC motors per turret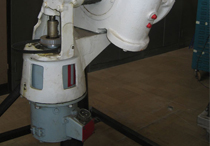 Defence: Electrical drive mobile unit for machine gun
Specifications:
Voltage: 48 V
Speed: 500 rpm
Power rating: 83 Watt S1
Description: 2 'open' brushless DC motors per unit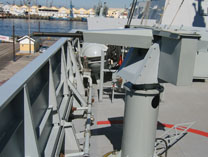 Defence: Electrical drive airco unit (Pantzer howitzer, Europe)
Specifications:
Voltage: 26 V
Speed: 1650 rpm
Power rating: 1,0 kW S1 at 40°C
Description: compound wound DC motor with full radio suppression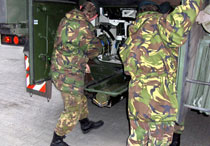 Medical: Electrical drive MRI scanner bed
Specifications:
Voltage: 24 V
Speed: 310 rpm
Power rating: 0,06 kW S2
Description: statorless DC motor, works on field of MRI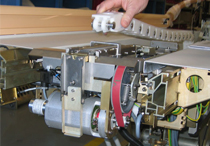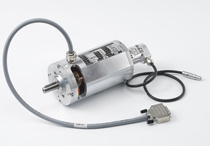 Medical:Electrical drive CT scanner
Specifications:
Voltage: 180 V
Speed: 3000 rpm
Power rating: 1,4 kW S1
Description: 3 permanent magnet DC motors with double safety brakes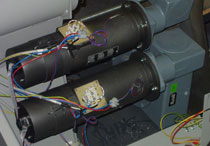 Mobile: Electrical drive seagoing catamaran (Green Motion - Africancats)
Specifications:
Voltage: 120 V
Speed: 1500 rpm
Power rating: 9,6 kW S1
Description: 2 brushless DC outboard motors with Creusen control system IP 68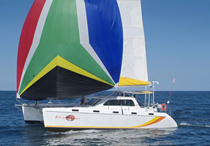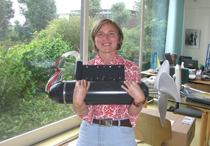 Mobile: Electrical drive yacht /sightseeing launch
Specifications:
Voltage: 48 V
Speed: 1500 rpm
Power rate: 9,6 kW S1
Description: brushless DC outboard motor, IP 68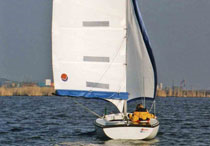 Mobile: Electrical drive 'racing car' (Shell - Ecomarathon)
Specifications:
Voltage: 36 V
Speed: 300 rpm
Power rate: 220 W S1
Description: brushless DC motor with Creusen control system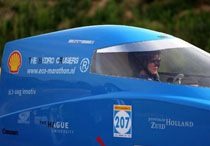 Industry: Electrical drive textile winding machine
Specifications:
Voltage: 180 V
Speed: 1200 rpm motor (17 rpm outward)
Power rating: 250 W S1
Description: formerly a permanent magnet motor, now brushless DC motor, sensorless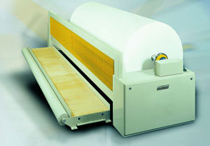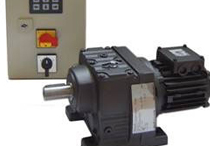 Industry: Electrical drive high voltage separator
Specifications:
Voltage: 110/180/220 V DC
Speed: 1500 rpm
Power rating: 200 W S2-60 sec
Description: range of 'low budget' series-wound motors
Creusen Motor Technology
Dr Philipslaan 39 6042 CT, Roermond, The Netherlands
+31 475 396 333
info@creusen.nl