Last Update
August 29, 2018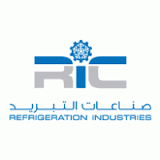 Categories
Air conditioning and white goods
RIC, is a group holding company that provides the highest quality products and services to cater for both residential and commercial customers. In its 36 years of establishment the company has developed a strong foothold within the Kuwaiti market.
Considering that RIC was a landmark formation for the Kuwait region, was understandably, faced with great expectations for success. The company was, and still is, considered to be a milestone by the people of Kuwait as has provided products and services to evolve the Kuwait environment.
Key Facts
RIC built the world's largest cold store complex for the Ministry of Health in 1979. The Central Medical Cold Store Complex was constructed on a BOT agreement and is also the largest refrigerated store in the Middle East. The total project cost was KD 12 million and has a volume of 330,000 cubic meters.

RIC plants have been producing the Middle East renowned COOLEX brand since 1986.

RIC Served the Supply Chain Solutions, through its warehouses and logistics, with the Coalition Forces during the Iraq reconstruction initiatives.
The Company has proudly worked with all major armies including:
US Military,

British Army,

Japanese Army,

Dutch Army,

Italian Army.
Refrigeration Industries & Storage Co. - شركة صناعات التبريد والتخزين
5th Ring Road, Sulaibeya area, Area 1, Block 4, Kuwait, Kuwait
+965 183 3380
info@ric.com.kw