Last Update
August 21, 2019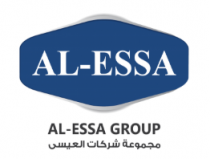 Categories
Air conditioning and white goods
Construction
ABDUL HAMID AL ESSA GROUP, was founded in 1950 by Mr. Hamid Yousuf Al-Essa. The company's activity is covering various fields such as:
Civil,

Contracting,

Air Conditioning,

Electrical,

Ready-mix Concrete and Fire Fighting.
Throughout its history, Al Essa Group has consistently responded to challenges and opportunities, daring creativity and entrepreneurial gusto. Its proven ability to absorb, improve and generate new technologies, processes and management philosophies has long fuelled its competitiveness and growth.
The entire Al Essa Group's culture is geared toward pushing its limits to allow its clients to expect more. With responsiveness, flexibility, and open communication, Al Essa Group is dedicated to creating strong, lifelong relationships with clients and partners.
Mission
Company's mission is to be the preeminent Concrete Construction & Maintenance, HVAC Sales, Installation and Maintenance, Readymix Concrete and Decoration Company through continuous improvement and its commitment to the following:
Safety: Building an incident and injury free environment through individual commitment to the safety and well-being of each other and our clients, partners, families, and friends.

People: Employing people who continually strive for excellence by creating cohesive, collaborative work teams that perpetuate the "no gap" philosophy.

Quality/Service: Delivering unparalleled, high-quality workmanship and service.

Customer: Building lifelong, professional relationships, both internally and externally, based on trust, integrity, and competency.

Value: Producing more with less through marathon effort and constant vigilance of cost and productivity.
Al Essa Group's Values:
Teamwork,
Learning,
Excellence,
Special Forces Work Ethic,
Integrity,
Golden Rule,
Communication.
Al Essa Group of Companies
Shuwaikh Port, Shuwaikh, Kuwait
+965 2 481 16449
info@alessa-group.com