Last Update
August 24, 2018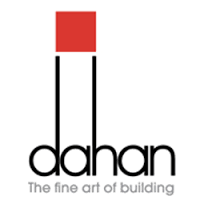 Categories
Dahan General Trading and Contracting Co., is a company specialised in high end interior, construction, building & finishes. Based in Kuwait, the company has a considerable experience specifically in the retail sector. The firm has succesfully completed various projects, in banking, restaurants, retail and outlets of various prominent local and international brands.
Dahan General Trading and Contracting has worked jointly with various local and international designers and implemented many projects in major commercial centers in the state of Kuwait. The company is commited to maintain the highest standards of finishes and competitive pricing.
The company is purely an interior fitout contracting company.
The company provides a full turnkey solution to any given design.

Scheduling (Primavera) for all projects.

Supply and installation of all ordinary gypsum and Gypsum board Products.

Supply and installation of all types of flooring, walls/partition and Ceiling.

Execution of all designs, including works in stainless steel, brass and fabricated iron.

Fabrication of all kinds of Wood works.

Supply and installation of ordinary and worked glass (drawing, Engraving and Coloring).

Ordinary and highly technical special paint works (Antiquating, curing and other paint technologies).

Supply and fix of glass, space frames (Spider System).

All electrical and lightning works.

All HVAC and fire fighting works.

All signage and advertising products.

All aluminium based products.

All fabric based shades used for cars and other utilities.
Dahan General Trading & Contracting Co. - شركة دهان للتجارة العامة والمقاولات
Al- Fanar Mall, 1st Floor, Salem Al Mubarak Street, Salmiya, Kuwait, Kuwait
+965 2 571 4666, +965 2 571 4888
+965 2 571 1378
admin@dahan.com.kw