Last Update
August 29, 2018
Categories
UNITED NEAMA GROUP GEN TRAD & CONT CO., is located in Kuwait and was established by the late Mr. Neama Ali Redha in 1965. The company is managed by eng. Mr. Ali Neama Ali Redha with his two brothers Mr. Adel Neama Ali Redha & Mr. Fadhel Neama Ali Redha.
In 1985 started the aluminum fabrication division.

In 1990 started manufacturing fiber glass water tanks and other fiberglass products.

In 2000 started the polyethylene roto molding division, manufacturing Neama polyethylene water tanks of various sizes.

In 2005 started manufacturing aluminum ladders under the brand name "Super Stairs".

In 2006 started extruding aluminum profiles for ladders and for general purpose (kitchen, doors & windows etc.,) along with a state of the art powder coating system.

In 2009 started the SMC division for the manufacture of GRP water tanks.
As part of the family-owned, United Neama Group represents one of the most respected and progressive names in polyethylene water tanks.
United Neama Group originally entered the Arab market in the last seven years, with a focus on polyethylene water anks and thereby acquiring most of the GCC Countries activities in this field. United Neama Group has quickly grown into the world's fastest-growing polyethylene water tanks with full ownership of its activities since 1992.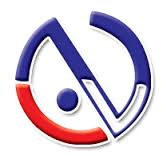 United Neama Group Gen Trad & Cont Co. "Super Stairs" - سوبر ستيرز لانتاج سلالم الألمنيوم
International Street - Block B, Amghara Industrial Area , Kuwait
24839402-24839403
24839401
info@unitedneamagroup.com