Last Update
September 30, 2019
Categories
Infrastructure, Construction & Civil Engineering
Other Aerospace, Defence and High Technology related companies
COLCAMP - COLOMBIANA DE CAMPAMENTOS LTDA., is a renowned supplier of mobile prefabricated systems and modules.
The Company's main products include:
Portable systems,

Pressurized cabins,

Metallic tanks,

Light wagons for multiple uses.
COLCAMP - COLOMBIANA DE CAMPAMENTOS LTDA. has more than (20) years of experience in the manufacture of prefabricated systems and modules that have been developed with the best design characteristics, structure, quality, comfort and economy.
HISTORY
COLCAMP - COLOMBIANA DE CAMPAMENTOS LTDA., was founded in 1985 and since then, has been providing the oil sector with portable shelters of diverse types, warehouses and mud tanks. Starting from 1993, the Company participated in the development of communication shelters that comply with specifications for protection.
MISSION
The Company's vision is to offer lodging, storage and office solutions to client companies who work in remote locations with difficult access, where conventional construction materials cannot be applied.
VISION
COLCAMP - COLOMBIANA DE CAMPAMENTOS LTDA. aims to become a solid company renowned for the quality of its products, its commitment to the environment and the welfare of human capital (employees, clients and suppliers) as a crucial factor for its success.
QUALITY
COLCAMP - COLOMBIANA DE CAMPAMENTOS LTDA.'s quality policy is to seek customer satisfaction through the fulfillment of its requirements and expectations. To achieve this, the Company has a fully motivated and trained workforce to perform work procedures in a controlled way, fulfilling all requirements and verifying the functionality and reliability of the products manufactured.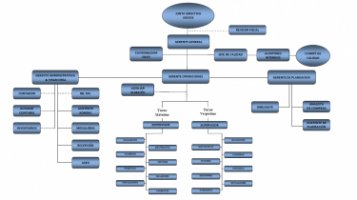 Contact info #1
hectortolosa@colcamp.com.co
Transversal 112B Bis A 64-55, Bogota, Colombia
San Antonio Internacional
Camp for petroleum exploration
American Embassy
Housing, offices and warehousing for antinarcotics force
COLCAMP - Colombiana de Campamentos Ltda.
Kilometro 5 vía Suba – Cota Santa Ana, Bogota, Colombia
+57 317-436-8431
info@colcamp.com.co