Last Update
September 6, 2016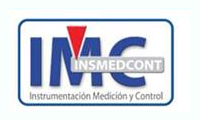 Categories
Electrical, Electronics & Electro-optics
IT, Computing and Software
INSMEDCONT, was created in 1997 in Medellin, Colombia, as a response to the needs of many companies to improve the quality of their processes, increase their productivity, and reduce their fixed and variable costs, among others.
The Company's product portfolio includes equipment and systems, such as automated programmable devices, GSM monitoring systems and magnetic card readers. Additionally, INSMEDCONT offers preventive and corrective maintenance and consulting services on such equipment.
MISSION
INSMEDCONT provides automation and maintenance services and electronic design to the general industry in order to satisfy customers' business needs, by delivering comprehensive solutions with the support of trained and experienced personnel that contribute to industrial development.
VISION
The Company aims be recognized at a national level for the quality and efficiency of its services in the field of electronic design, focusing on small and medium enterprises, providing them sustainability and improving the quality of life of their employees and associates.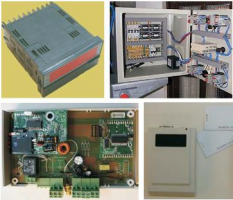 Contact info #1
Calle 37C #96-96, Medellin, Antioquia, Colombia
Preventive & Corrective Maintenance Services
The Company offers preventive and corrective maintenance services on industrial instrumentation in the areas of:
Electronics (controls, indicators, converters, sensors, etc.).

Pneumatics (switch valves, actuators, pressure switches, control units, solenoid valves, final control elements, etc.).
Consulting & Other Services
The Company offers customers an in-depth study of their industrial processes as well as the condition of their machinery and equipment, in order to provide the best solution that meets clients' specific needs and budget requirements.
Additionally, INSMEDCONT specialises in the assembly, installation and commissioning of industrial machinery, by performing the required modifications according to customers' needs.
In this area, the Company is able to provide the following services:
• Development of automation projects,
• Updating or maintenance of industrial systems and equipment,
• Design and repair of electronic boards,
• Installation of units and boards for industrial applications,
• Distribution of measurement and control equipment,
• Software for monitoring and data acquisition (SCADA),
• Design of equipment for specific functions.
Insmedcont (Instrumentacion, Medicion y Control)
Calle 37C #96 96, Antioquia, Medellin, Colombia
+57 4 252 1477
+57 4 491 0824
insmedcont@une.net.co