Last Update
July 31, 2020

Categories
Mechanical, Electro-mechanical, Hydraulic and Pneumatic components
Metal Processing, Parts & Components
INDUSTRIAS METALICAS JB LTDA., is a metal-mechanics company, established in 1981 in Bogota, Colombia. Since its foundation, the Company has been serving the automotive industry with the production of spare parts and components. Nowadays, its portfolio of products includes the design and manufacture of parts and equipment for vehicle Original Equipment Manufacturers.
INDUSTRIAS METALICAS JB LTDA. has implemented ISO 9001:2000 and ISO 9002:1994 Quality Management Systems, so as to ensure the conformity to customers' requirements and applicable international regulatory standards.
Management Principles:
• Customer Orientation,
• Leadership,
• Teamwork,
• Process-based approach,
• Continuous improvement of processes,
• Factual approach to decision making,
• Mutually beneficial relationship with suppliers.
MISSION
The Company's mission is to design, manufacture and commercialise automotive parts, components and metal mechanic products through cutting, mechanized printing and other processes, satisfying the needs and requirements of its clients, assuring business growth and progress, as well as the well-being of its personnel and the social development of the country.
VISION
INDUSTRIAS METALICAS JB LTDA.'s vision is to be a leader at a national and regional level in the manufacture of automotive parts and components, as well as metal-mechanic products, meeting customers' demands for quality.
Contact info #1
Carrera 128 No. 15B-18, Bogota D.C., Colombia
Automotive Parts & Components
INDUSTRIAS METALICAS JB LTDA. manufactures a wide range of products for OEMs of the automotive industry:
• Auto Seat Slides,
• Engine Covers,
• Pedals,
• Heat Protectors,
• Hand Brakes,
• Jacks,
• Crossmembers,
• Crossbeams,
• Water boxes,
• Structural Pieces,
• Supports.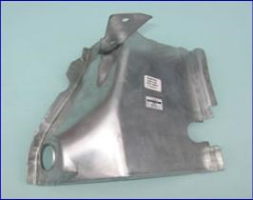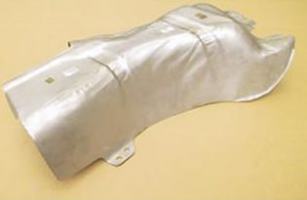 Machinery & Software
INDUSTRIAS METALICAS JB LTDA. is equipped with advanced CAD/CAM software, cutting and stamping machinery for the development of the 3D models and molds that allow for the final development of automotive products.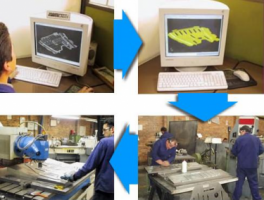 Industrial Plant
INDUSTRIAS METALICAS JB LTDA., in its 4200 m² industrial plant is equipped with advanced machinery for the production of high quality automotive parts and components:
• Cutting Machines: Shears up to 7mm.
• Stamping Machines: 400 eccentric and hydraulic presses.
• Electric Welding Machines: MIG equipment for up to 300A.
• Projection Welding Machines: Equipment for up to 300 KVA.
• Automatic winches and drill benches.
• Riveting Machines: Orbital riveters.
• Electrostatic Painting Machines: Phosphating processes.
Clients
Among INDUSTRIAS METALICAS JB LTDA.'s most distinguished clients are:
SOCIEDAD DE FABRICANTES DE AUTOMOTORES RENAULT S.A. "SOFASA" RENAULT, TOYOTA ASSEMBLY PLANT.

GENERAL MOTORS COLMOTORES COLOMBIA "G.M.C. COLOMBIA". ISUZU, SUZUKI, OPEL, GMC TRUCKS ASSEMBLY PLANT.

COMPAÑIA COLOMBIANA AUTOMOTRIZ S.A. "C.C.A." MAZDA, MITSUBISHI ASSEMBLY PLANT.

GENERAL MOTORS VENEZOLANA C.A. "G.M. VENEZOLANA". ISUZU, SUZUKI, OPEL ASSEMBLY PLANT.

AYMESA ECUADOR. SUZUKI ASSEMBLY PLANT.

MARESA ECUADOR. MAZDA ASSEMBLY PLANT.

INDUSTRIA COLOMBIANA DE ARTEFACTOS S.A. "ICASA".

"FUNDICOM". METALWORKING COMPANY.

INCOLBESTOS. INDUSTRIA COLOMBIANA DE ASBESTOS.
Industrias Metalicas JB Ltda.
Carrera 128 No. 15B 18, Bogota D.C., Colombia
+57 1 298 7071
+57 1 413 2211
info@imetalicasjb.com