Categories
Composites, Plastics & Rubber
Mechanical, Electro-mechanical, Hydraulic and Pneumatic components
Metal Processing, Parts & Components
MECHANICAL TOOLING S.A.S., is a Colombian company that provides integrated solutions related to the design and development of high quality products for the plastics, automotive, toy, cosmetics and pharmaceutical industry.
MECHANICAL TOOLING S.A.S.' advanced technology, quality policy and service excellence has enabled it to position itself as one of the leading companies in the industry.
MISSION
MECHANICAL TOOLING S.A.S. aims to meet the needs of its national and international clients through the machining of parts, as well as industrial automation and plastic injection services, guaranteeing the highest standards of quality and efficiency. The Company has the support of well-trained human resources and cutting-edge technology tools that generate value to customers and shareholders.
VISION
The Company aims to become a recognized entity in Colombia in the machining of parts with an established industrial automation and plastic injection line in the region.
MECHANICAL TOOLING S.A.S. is equipped with an experienced team of professionals specialized in the design and manufacture of machinery, mechanical elements, and injection molds. The Company works with a wide range of materials such as: stainless steel 304, 316, 420, duralumin, 1045, Impax, and Stavax. All processes are supported with CAD and CAM software, CNC technology and conventional machinery.
VALUES
Honesty,

Responsibility,

Respect,

Environmental Protection,

Knowledge.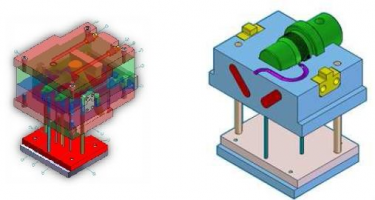 Contact info #1
+57 1 703 6500, +57 1 510 1556
Cra. 62 # 5A-83, Bogota, Barrio la Trinidad, Colombia
Plastic Injection Services
Supported by the latest CAD/CAM technology, MECHANICAL TOOLING has the necessary resources for the delivery of digital and printed drawings and the design of injection (cold runner or hot runner) molds. Plastic injection increases productivity and minimises the cost of the final product.
Machining Services
MECHANICAL TOOLING has the appropriate equipment and resources for the design and manufacture of machinery, machine parts, injection molds and blow molds, among others.
With the support of a group of engineers specializing in automated machinery, the Company specialises in the design of machinery and mechanical systems, electromechanical and pneumatic equipment, using components of the brands FESTO, MICROMACHINERY, YASKAWA, TELEMECANIQUE, MAPLE SYSTEMS, AUTOROTOR and BROVIND.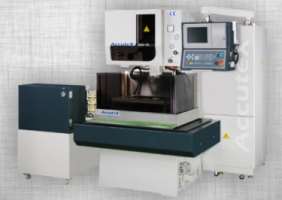 Products
Among MECHANICAL TOOLING's products are:
• Screw cap covers for furniture applications with dimensions ranging from 9mm to 13mm,
• Shelf supports,
• Furniture isolators,
• Curtain buttons up to 38mm,
• Clothes hangers,
• Coffee mixers.
Additionally, the Company specialises in the manufacture of plastic molds according to customers' requirements through the process of plastic injection.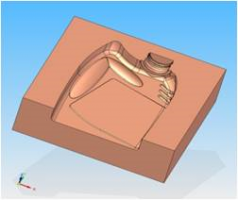 Advanced Machinery
MECANICAL TOOLING is equipped with advanced machinery, including lathes, milling machines and a CNC machining center for the manufacture of products of different geometries, in the specifications requested by the customer and within the agreed time and price.
Machine Park:
• Conventional lathe - Yunnan Machine Tool Works - Winston CY-S1760G,
• CNC Machining Centre - Fadal 15XT,
• Conventional Milling Machine No3 IMAT MILL,
• Surface Grinder M7135A,
• Erosion Machine,
• TIG Welding Machine,
• Plastic Injection Machine for up to 250gr PE.
Clients
Among MECHANICAL TOOLING's most prominent clients are:
• INDUMIL,
• PLASTITEC S.A.,
• PROGEN S.A.,
• ORICA,
• PELICAN,
• IMAL,
• CREATIVE COLORS,
• JPT CONSULTING SERVICE,
• PQP,
• FESTO,
• COLSEIN,
• SIEMENS,
• MEALS DE COLOMBIA,
• TECNONEX,
• ALMADENADORA COLOMBIA,
• ARTEPISO,
• CHALLENGER.
Mechanical Tooling S.A.S.
Cra. 62 # 5A 83, Barrio la Trinidad, Bogota, Colombia
+57 1 703 6500, +57 1 510 1556
+57 1 446 2338
info@mtsas.com