Last Update
September 5, 2018
Categories
Mechanical, Electro-mechanical, Hydraulic and Pneumatic components
Metal Processing, Parts & Components
Military, Tactical, Logistic Support Vehicles & related equipment
TERMINALES AUTOMOTRICES S.A. - TNK CORPORATION, is a Colombian company located in Bogota and dedicated to the manufacture of ball joints, tie rods, axial joints and steering gear systems.
Since its foundation in 1985, the Company has played an important role in the automotive sector in the Andean and Latin American regions. TERMINALES AUTOMOTRICES S.A. has developed new technologies for the manufacture of high quality automotive products.
The high technology applied to the products generates a high level of quality thus ensuring that TERMINALES AUTOMOTRICES S.A.'s suspension and steering systems are safe to use.
In the recent years, the Company has achieved a dynamic presence in the region and has evolved into a world-class company recognized as a comprehensive solutions provider for the automotive sector.
Last year, the Company launched the Premium, Taxi, All Terrain (4x2 / 4x4) and Powerline vehicle lines, as well as other portfolios of products related to the transmission system, namely constant velocity joints (CV Joints) and wheel bearings. All this has led the Company to seek a brand name that would depict it not only as a ball joints, suspension and steering systems supplier, but as an integrated solutions provider as well. It was then that K-Automotive Corp was born.
Contact info #1
+57 1 422 1500 +57 1 422 1523 Ext. 144
Quality & Continuous Improvement Manager
jpabon@k-automotivecorp.com
Calle 5 No. 14-100, Km 19 Casco Urbano Central, Mosquera, Cundinamarca, Colombia
Automotive Products
TERMINALES AUTOMOTRICES S.A. designs and develops the following automotive equipment for O.E.M.s:
• Control arms,
• Brake pads,
• Ball Joints,
• Arms axles,
• Wheel hubs,
• Wheel bearings,
• Steering boxes,
• CV joints,
• Tie rod ends,
• Suspension arms,
• Axial joints,
• Steering systems.
The products are manufactured applying low friction technology, in compliance with the standards established by TRW and SMI/Koyo, world leaders in the manufacture of suspension equipment.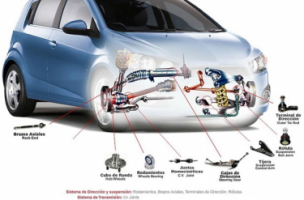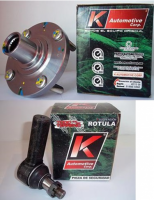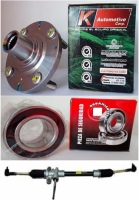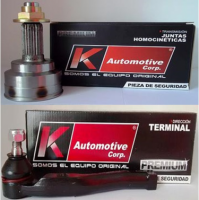 Terminales Automotrices S.A. - TNK Corporation
KM 1.5 Vía Funza Parque Industrial San Diego, Bodega F4, Colombia
(57-1) 422 1523
+57 1 422 1528
info@tnk.co