Last Update
September 14, 2018
Categories
Composites, Plastics & Rubber
Metal Processing, Parts & Components
Other Aerospace, Defence and High Technology related companies
Services (R&D, training, engineering, consultancy, …)
Jak J. Alveberg AS, was founded in 1917 in the pioneering days of marine coating business. From the start the company philosophy was clearly defined. As a minor supplier the company has realized that cannot fulfill all of its customers' needs. The company offers Hi-quality products and is specialized in only a few areas. It is all the time a goal to be better than the major paint manufacturers within these limited fields. A minor supplier have to be more problem orientated, and the company puts its R&D into special problem areas and will normally have more knowledge as well as better products within a limited field compared to the major manufacturers.
Core Business
Surface treatment of aerospace structures, aluminum structures. Pre-treatment of aluminum surfaces (Chrome systems and Chrome free systems)

Supply of chemicals and sealants to the Norwegian Defence Forces and A&D Industry

Supply of surface treatment materials like fillers, stoppers sealants for treatment of composite materials

Supply of radar absordent and IR suppresive coatings

Supplier of coatings and other chemicals in accordance with or approved to most military and aerospace specifications

Supplier of interior paint systems meetings JAR/FAR Part 25
Contact info #1
P.O. Box 67 N-1332 Osteras, Norway
AEROSPACE & DEFENCE
The aerospace and defense industries are extremely demanding with regard to surface protection of their products and assets. In addition to top quality products they also require a level of documentation and certification not found anywhere else in the paint industry.
Jak. J. Alveberg possess both the comptetencies and the quality systems required to serve the aerospace and defense indistries to their full satisfaction.
The company's main supplier of coatings and sealents for these industries is PPG Aerospace, for whom the company is apointed official representative in Norway.
PPG Aerospace are technology and market leaders in the development of aerospace sealants and coatings, packaging application systems for multi-component materials and high performance sealants for the insulating glass and utility industries.
The company also markets a comprehensive range of coatings, sealants, adhesives and chemicals from other manufacturers complementing the offering of PPG Aerospace. All our products for the aerospace and defense industries are, of course, adhering to relevant civilian and military specifications including MIL, DEF STAN, BS as well as aircraft manufacturers specifications.
In addition to the products mentioned above the company also offers consultancy on coating related issues as well as application training on the products it offers.
The customers list includes the Norwegian Air force, Kongsberg Defense & Aerospace and a number of civilian operators of helicopters and aero planes.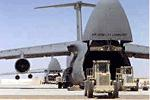 MARINE CORROSION PROTECTION
Some of the world's most well known and well reputed ship owners have chosen to use the Practon Paint System in their ballast tanks. Having the best technical solution for refurbishment of ballast tanks is, however, not enough: Technology without knowledge has no value.
The company has been in the marine paint business since 1917 and it has put together a professional group of experts and agents to support product development, customer support and customer advice. The company's people are broad minded, solution orientated and have many years of experience within their field.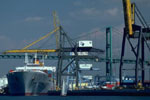 FIRE PROTECTION
Jak. J. Alveberg was the first company in Norway to start the marketing of fire protective coatings. In 1947, it did the first ever fire test on structural building elements at the Norwegian Fire Laboratory.
Today, the company is a leading supplier of fire protective coatings for:
In addition, it has a complete range of products for fire rated penetrations of
Ventilation Ducts
Plastic pipes
Cables
Steel pipes
It also has fire rated Sealants and Foams
The company has a very comprehensive list of approvals, covering most fire scenarios in virtually any type of construction, both for the on- and off shore markets. It is constantly on the look – out for the most cost effective solutions, and is updating its documentation in accordance with the latest rules and regulations.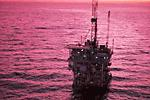 SEALANTS & MEMBRANES
Vulkem High Performance Polyurethane Joint Sealants are used intensively in the most critical and demanding commercial construction applications on a worldwide basis. They are primerless, paintable, and suitable for continuous total water immersion. Vulkem Sealants bond tenaciously to all common construction substrates and meet all applicable industry standards. Years of experience have proven that Vulkem High Performance Polyurethane sealants exhibit superior dependability and long lasting performance.
Often referred to as the "workhorse" of the construction industry, Vulkem 116 is a one-part moisture curing, gun grade polyurethane sealant. Vulkem 116 is a durable, flexible and offers excellent performance in moving joints. Vulkem 116 does not require a primer on most construction materials.
It can also offer membrane solutions based on polyurethane and also methyl metacryllate (MMA) for park decks, balconies, bridges and underground structures.
The company also markets a full range of all types of sealants from Europe's leading manufacturer, Soudal. This include MS polymers, Acryllics, Silicones polyurethanes and foams for any conceivable purpose.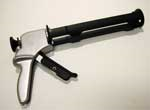 FEW CUSTOMERS
Aboitiz Jebsen Bulk Transp Jaya Marine Lines Singa Ship Management
Acomarit Oriental Jebsen Management Smith International
Agensea Pte Ltd. Jumbo Shipping Solvang
Barber Ship Management K.G. Jebsen Spanfreight shipping Ltd.
Bergesen D.Y Klovnings Rederi Brodr. Spar Shipping
Bergshav Knutsen O.A.S Stavanger Mek. Verkst.
Billabong Marine Service Linnoya Thome Ship management
Borgestad McDermott Tidewater Marine Int.
C. Haaland Nat. Iranian Tankers Co. Tschudi & Eitzen
CSR Shipping Pte. Ltd. Nat. Shipp. Of Saudi Arabia V – Ships
Denholm Norbulk Vista Ship management
Fleet Managemanet Ltd. North South Management Vroon BV
Frontline/Acomarit Norwegian Contractors Wesnav
Gotaas Larsen Norwegian Gas Carriers Western Atlas
Green Management Novosins Holdings Pte. Ltd. Westfal – Larsen
Gustav Eriksson O. Pedersen William Lines
Heeremac Pacific Richfield Marine Pte. Ltd. World Tankers
Hydroship Petroships Pte. Ltd.
Hoeghs Rederi Pollux shipping
ITM Polycrest/Actinor
Jahre Wallem Seabourn Cruise Line
KEY PROGRAMS
KONGSBERG A&D:
JSF PROGRAM
RWS PROGRAM
NASAMS PROGRAM
NSM PROGRAM
ROYAL NORWEGIAN AIR FORCE:
PAINT SYSTEMS WITH SUPPRESIVE CHARACTERISTICS
PAINT SYSTEMS FOR AERO STRUCTURES
RAIN EROSION COATINGS
FALCON STAR PROGRAMME
Jak J. Alveberg AS
Grini Naeringspark 15, P.O. Box 67, N 1332, Osteras, Norway
+47 6787 08 88
+47 6714 51 95