Last Update
September 1, 2016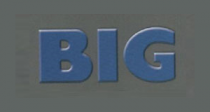 Categories
Composites, Plastics & Rubber
Mechanical, Electro-mechanical, Hydraulic and Pneumatic components
Military, Tactical, Logistic Support Vehicles & related equipment
BIG LTDA., is one of the enterprises of the BICA Group. This group consists of companies with a vast experience in different fields, such as metalworking and plastics casting, CNC turning and milling, mold production and design of prototypes, as well as reverse engineering. In order to be competitive at a global level, the Company has facilities with modern equipment and manufactures products under international quality standards.
The main strength of BIG LTDA. lays in the highly skilled personnel and the management of the latest technologies available for the manufacture of its products. In addition to the modern machinery and reliable technological processes, the Company can count on state-of-the-art metrology laboratories and materials that enable the development and implementation of complex items, under international quality standards TS 16949 and ISO 9001:2000.
The Company satisfies customers' requirements and generates optimal return to its shareholders through the use of cutting edge technology and a high level of productivity in all processes. Currently, BIG LTDA. focuses on the production of machined parts for brakes and suspension systems for motor vehicles made of gray and ductile cast iron.
The Company's medium/long term business target is to become the leader within the group in the manufacture of shaft ends for motor vehicles, parts and assemblies for refrigerators and freezer capacitors.
Contact info #1
nicolas.restrepo@big.com.co
Cr. 42 29 A-71, Itagui (Ant.), Colombia
Contact info #2
Cr. 42 29 A-71, Itagui (Ant.), Colombia
Contact info #3
Cr. 42 29 A-71, Itagui (Ant.), Colombia
Materials Analysis
The Materials Laboratory has the capability to analyze up to 32 elements. This lab can perform tests such as:
Data cast analysis
Ultrasonic tests (Non Destructive Tests - NDT)
Viscosity analysis
Hardness testing with Brinell and Rockwell optical hardness testers and rubber hardness testing
Analysis with metallographic microscope
Measurement of thickness with paint / coating thickness gauges
The company also has a Metrology Laboratory with the following equipment:
Coordinate Measuring Machines (CMM) for inspection and reverse engineering
Projector for direct vision and reflection of profiles
Roughness testers
Electrical gauges
Machine Park
The company has a modern machines park, which includes equipment from Switzerland, Spain, Brazil, Taiwan, Japan and Colombia, some of which is listed below:
Electric welder
Wire cut and bending machine
Atlas copco compressor
CNC lathes LTC20
Conveyor QT 15
Feeder QT 15
Horizontal machining center FH 480
Horizontal machining center H 400 N
Toyota forklift
Multiple boring, threader, balancing and singlespindle lathe machines
Hydraulic press
Machines for pipes
Grinding machines
Processes
Some of the processes implemented by the Company are:
Foundry with fully integrated Lost Foam Processes for gray and ductile iron.
CAD, CAM, CAE, reverse engineering, CMM.
Engraving and stamping.
CNC turning, CNC vertical milling, CNC horizontal milling, 4 axis milling.
Injection, thin wall injection, blow molding from 50cc to 55 gallons.
Wet painting, electrostatic powder painting, fusion bonded epoxy coating.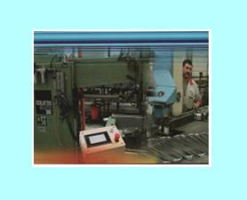 Big Ltda.
Cr. 42  29 A 71, Antioquia, Itagui, Colombia
+57 4 371 7310
+57 4 371 8694
big@big.com.co