Last Update
August 13, 2020
Categories
Electrical, Electronics & Electro-optics
Other Aerospace, Defence and High Technology related companies
Radar, Sonar, Navigation, Targeting, Surveillance
DE REGT Marine Cables is -and has been- a prominent name in the design and manufacture of Custom-engineered, specialty, dynamic or static cable solutions used in sub-sea applications.
The company boasts over 90 years of technological innovation and strength around cable design. These have been applied in many areas, include the Oil & Energy sector, Defence, Seismic Exploration and scientific projects.
The company's engineering design departments include all the disciplines required for the specification and design of cable systems for sub-sea and surface applications.
DE REGT Marine Cables has a strong team of engineers, capable of working on conceptual design studies as well as working on a project level, translating concepts to products.
Oil & Energy - Umbilical Solutions
DE REGT Marine Cables leads the field in providing engineered umbilical solutions to satisfy a range of oil, gas and renewable project requirements. Familiar with the inherent design challenges in delivering a product that can function satisfactorily throughout its life, DE REGT offer a range of custom built systems for installation at ever increasing water depths. DE REGT has embraced the growing international consensus that alternative and sustainable energy sources should be exploited. DE REGT custom engineered cables combine maximum strength with minimum diameter to enable efficient data and power transmission whilst surviving repeated duty cycles over long periods, and typically in very harsh conditions.
DE REGT Marine Cables is also active in the field of Work Class Systems.
The designs and manufacturing processes are optimized to give high flexibility, good durability, neutral buoyancy and minimum drag; all of this aid vehicle manoeuvrability, thus combining heavy duty tooling and specific sensing options. For this type of survey vehicles DE REGT focuses on developing one-off special solutions for harsh tow environments. Also offered is the integration of these products in a turnkey package including handling systems.
Part of the ROV business is the dredging, rockdumping and deepsea mining industry.
Amongst other DE REGT sees this segment as a growth area, and the engineering department has all the disciplines in place, required for the specification and design of cable systems for these particular subsea and surface applications. DE REGT has a strong team of engineers, capable of working on conceptual design studies as well as working on a project level, translating large concept designs into fit for use products.
Besides the ROV market DE REGT has a long history of producing reliable surface to seafloor Multiplex (MUX) Control Cables for deep-water Blow-Out Preventer (BOP) applications. DE REGT BOP MUX Cables are manufactured from high quality raw materials, with in-process testing and evaluation throughout the entire manufacturing process. The company conducts extensive factory acceptance testing (FAT) on all cables prior to shipment.
The MUX cable designs also incorporate data transmission through the use of fibre optics. Alternative designs provide data transmission using more traditional twisted shielded quads. The MUX cables are field proven to have an extremely long mean time between failures (MTBF) and require little or no intervention during service. Combined with extensive design and fabrication experience, DE REGT has the ability to offer a complete reel and cable package for most BOP MUX control cable applications. The organization's modular reel designs allow for a range of optional equipment to be fitted to one standard design. These standard reels can be easily upgraded to meet more demanding project requirements as needed. Each design shares common main components making spares interchangeable and minimizing the spare parts inventory.
De Regt Delivers The Following Products or Systems For The Oil & Energy Market Areas:
Oil & Gas
Blow-Out Preventer Multiplex Cables (BOP MUX)
ROV (Work Class trenching, inspection)
Offshore Service Companies (sampling, drilling, pipe laying)
Monitoring (sensors, advances communication)
Mining & Dredging
Alluvial, deepsea, cutting, rockdumping
Scientific
Hydrographic, marine biology, surveying, buoys
Renewable
Wave and floating tidal installations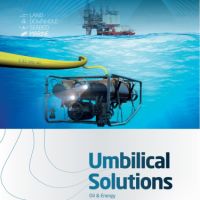 Naval Defence Cable Systems
DE REGT Marine Cables has grown into a leading global player, supplying navies around the world with a variety of custom-engineered products such as tactical sonar array cable systems, tow and umbilical cables for in-line combined influence systems and variable depth sonar cables, submarine cable systems for sensors and power distribution and subsea vehicle cables. Experienced engineering teams develop these cable systems to the specification of, and in close cooperation with, DE REGT's customers, extensive test programs being an integral part of these projects.
Unique knowledge
Navies around the world use DE REGT cables for their various active or passive sonar systems. DE REGT Marine Cables can supply complete, fully terminated, torque-balanced cable assemblies including underwater mateable connections. DE REGT has built up a unique knowledge that enables it to combine several types of high-quality strength members in a single cable setup. This achieves the maximum out of drag reduction and tow strength. The systems are designed for operations requiring swift deployment and reliability. The combination of experience in application environments plus extensive project management makes DE REGT a dependable partner for major naval system suppliers. The supply of variable depth sonar systems is an area of expertise where DE REGT has enjoyed particular success by becoming the European market leader for towed array cables and towed body cables.
Shop floor innovation
Innovation has always been, and will always be, the driving force of DE REGT and the key to the company's success. DE REGT constantly seeks R&D projects to broaden its horizons. With a focus on close customer relationships, the collaboration between the customer and the company often starts in the pre-requirement phase of a new concept. DE REGT's total flexibility enables it to set up a skilled design and engineering team in partnership with clients, which with pooled knowledge and industrial experience, leads to solid results.
Employees are the company's main asset and DE REGT believes they should have the possibility to develop themselves professionally during their career. In order to attract enough young and ambitious people and be an attractive employer, innovation is a powerful tool. This focus on innovation and top quality products gives an extra dimension for the employees, encouraging both pride in their company and generating motivation to use their energy and creativity.
With its focus on innovation it is no surprise that the company maintains close ties with universities world-wide. DE REGT also constantly seeks knowledge partners for cable technology, and is involved with several groups in offshore markets. This facilitates broad-scale, international, discussion of innovative solutions.
At product level DE REGT intends to develop conventional cables by incorporating sensor elements to monitor temperature and pressure for example. The cable will not connect pieces of the sensor systems, but will be the sensor system itself. DE REGT welcomes clients' projects and wants to assist them to make improvements that enhance the effectiveness of their systems.
Seismic - Airgun Umbilicals and Lead-In Cables
As the hydrocarbon industry pushes the frontiers in exploring new territories and optimizing ultimate recoveries in existing reserves, they seek swift and adaptable partners prepared to develop and deliver reliable and durable marine cable products to suit a broad range of applications and configurations. Products of DE REGT Marine Cables are renowned throughout the world and are in use on all major seismic and survey fleets, engineered and manufactured to exacting standards and proven for operation in the most challenging environments. Combined with a commitment to lifecycle customer service, it's easy to see why DE REGT is industry's global partner of choice.
Meet the Challenge
Geophysical technology advancements demand a greater variety of optimized seismic datasets. This requires gathering the data more effectively by increasing the streamer spreads and lengthening airgun umbilicals to 1200+ meters. Increased loads on vessel winch, systems and dynamic factors affecting the overall integrity of the umbilicals have become a critical consideration. DE REGT Marine Cables has met this challenge, developing new manufacturing techniques that reduce the overall diameter and improve the efficiency of the airgun umbilicals, by a combination of advanced materials, methodologies and hi-tech signal components. DE REGT can offer custom combinations in armouring packages that withstand the rigours of marine deployment and deliver the optimum in breaking strength. Terminations for the airgun umbilical products are designed and engineered in-house. DE REGT has dedicated facilities for terminating and testing and is certified to assemble terminations for all gun controller and recording systems.
Airgun Umbilicals and Lead-in Cables
Cables and umbilicals used for offshore hydrocarbon exploration and oceanographic research generally operate in the aggressive surface zone and are subjected to the most physically demanding conditions. Product performance and reliability is critical to efficient and economic data acquisition. DE REGT has been designing and manufacturing lead-in cables and airgun umbilicals for over 25 years and has become one of the world's leading suppliers of these specialized products. Vast experience and knowledge supports our engineering process, allowing the company to custom-design a fit for purpose system for every application. DE REGT is the frontrunner in design and engineering of reliable and durable lead-in systems, which incorporate strength, data and power transfer into small diameter cables.
Delivering Benefits to Industry
DE REGT continues to lead the field in cable developments, working closely with seismic operators, engineering lighter cables to ever smaller diameters. These efforts deliver benefits across the seismic industry, recognizing the need for increased data acquisition at an economic level. All lead-in cable terminations and fairing applications are performed in-house, providing a turnkey solution to our clients. For new applications, DE REGT has experience in performing design studies, developing trial products and running qualification tests. DE REGT's flexible approach to each project requirement encourages client partners to consider new techniques and engineering methods that enhance the performance of the product. Through DE REGT, customers can access the extensive portfolio of product research, design, engineering, manufacturing, specialized testing and integration capabilities.
After Sales Support
With such a wealth of knowledge, product experience, and a commitment to lifecycle customer service, it is no surprise that DE REGT is the marine seismic industry's cable technology partner. The offer extends beyond design and manufacture, providing access to a worldwide resource of qualified expertise, best practice and certified service and repair support.
Research and Development
DE REGT Marine Cables constantly seeks R&D projects to which we add-on design and engineering force able to forge close relationships with clients – and provide added project value. DE REGT Marine Cables is flexible – more than flexible enough to set up a skilled design and engineering force while partnering external clients, pooling specific knowledge and industrial experience and scoring solid results.
This is DE REGT Marine Cables visit card: leading edge technology employing knowledge based programs developed in-house, to enable the design and engineering of new concepts. We constantly seek knowledge partners for cable technology, and in offshore market areas we are involved in several groups; this enables broad-scale, international discussion of innovative solutions.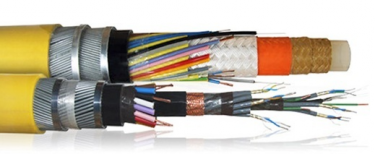 DE REGT Marine Cables B.V.
Zaag 2 4, 2931LD, Krimpen aan de Lek, The Netherlands
+31 180 668800 
+31 180 668899 
info@deregtcables.com