Last Update
August 24, 2018
Categories
Kuwait Systems General Trading & Contracting Company, has been incorporation since 1979 as a company in accordance with the Official Kuwaiti Rules and Regulations organizing the exercising of Trading and Contacting Business. Since then, the company started its struggle and success, whereby it gained the confidence and trust of its clients for its punctuality and honest implementation of works has been entrusted with. Therefore, the company business line continued to hold upward trends and the company succeeded to maintain this unique position in the area of Constructions, Roads and Services.
The Central Tenders Committee approved the company and classified it under class "A" for constructional works, class "A" for Roads and Services, and class "B" for Electricity and Street Lighting. Throughout this long course of action, the company executes mega projects in the area of Facilities and Public Buildings and Housing inside the State of Kuwait, as well as the activities of the commercial section at the company whereby all street lighting requisites have been successfully marketed.
Business
Constructional and Building Works Contracts, Roads and Services Contracts, Asphalt Mixing Plants, Ready-Made Concrete Plants, Streets Lighting and Electricity Works, and Selling of all requirements of Street Lighting Works.
Objectives
The company aims at contributing to the development and expansion of the Building and Construction Sector in the State of Kuwait by means of rendering High Standard Qualitative and Services. The company aims also at Developing the Infrastructure Works as to establish specialized sector for implementing roads and services. The company intends also to extend its businesses to the Arab and World Markets, accordingly, the company studies and implements various kinds of projects to its clients in the public and private sectors inside and outside the State of Kuwait.
The company managed during that limited time to achieve a lot of previously planed aims such as:
Owning Asphalt Factory,

Owning Ready Mix Concrete Factory,

Owning various cars and vehicles, equipment, different Machines, excavators, rollers all in good condition,

A big garage which is provided with all necessary equipment and skilled manpower, for maintenance and repairing,

Getting profit rates more than expected for all the projects we executed and handed to the owners.
All that has reflected on the company and made it look for a bigger role to contribute in the Kuwaiti Market via participating in many of the projects and tenders declared by the Government Different Offices and Ministries, as it is pricing big tenders owned by the Public Authority for Housing Welfare.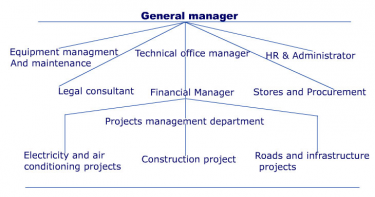 Contact info #1
Al-Shuhada St., Ahmed Al-wadi Building Opp, Al-Raya Tower, Kuwait
Kuwait Systems General Trading & Contracting Company
Al Shuhada St., Ahmed Al wadi Building Opp, Al Raya Tower, Kuwait, Kuwait
+96522270834, +96522446152
+965 2 246 159
info@q8-systems.com