Last Update
August 13, 2020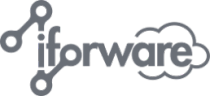 Categories
Electrical, Electronics & Electro-optics
IT, Computing and Software
IFORWARE – "Integration for Hardware and Software", is a Colombian company located in Medellin and, since 2009, dedicated to research, development and innovation. The Company was legally established in 2010 and since then, its main goal has been the development and implementation of monitoring, and tracking solutions in the region of Colombia.
IFORWARE is a company dedicated to design and implementation of solutions that integrate radio frequency automatic identification technologies (RFID), tracking and telemetry of temperature, humidity, pressure, and geolocation. To implement these solutions, IFORWARE develops devices and electronic sensors and software for the proper handling of information.
IFORWARE's ability to innovate has allowed it to develop solutions that incorporate Real Time Logistics Systems (RTLS) as elements for identification and inventory tracking (RFID - Radio Frequency Identification), environmental variables sensors and Machine to Machine (M2M) communications that converge to the client's information system (ERP, Enterprise Resource Process), among others.
The solutions developed by IFORWARE result in the safe and efficient handling of customers' products, reducing losses as they streamline and automate processes in the supply chain. This allows the minimization of errors in the control of inventory or management of information regarding storage, transportation and distribution. Additionally, IFORWARE is able to monitor temperature and humidity conditions throughout the supply chain, a requirement of international quality standards for licensing and accreditation processes in sectors such as health and food.
IFORWARE conducts research and development activities to support products that are lined up with the latest trends in technology and electronics.
IFORWARE is a technology-based company, aware of the rapid evolution of IT and electronics with its main activities focused on research, development and innovation. IFORWARE is part of the National Science, Technology and Innovation System (SNCTI), seeking to execute projects with the support of university research groups, organizations and programs that conduct research activities both nationally and internationally.
MISSION
The Company is committed to apply its expertise to research, innovation and high quality solutions for the monitoring, tracking and identification of products in the supply chain with the ability to be integrated in the clients systems and strategic processes.
VISION
IFORWARE seeks to be a competitive company and a leader in the national market in traceability and identification solutions that understands the needs of its customers and transforms them into viable solutions. To achieve this, the Company has created an innovative corporate environment where it encourages education, training, respect for the environment, customer commitment and loyalty.
VALUES
Commitment,

Responsibility,

Respect to people and the environment,

Enthusiasm,

Open to new opportunities,

Hard Work,

Innovation,

Vision,

Customer Orientation,

Sustainable Development.
Contact info #1
Luis Alvaro Villegas Villada
luisalvaro.villegas@iforware.com
Calle 31 # 84?–31, Medellin, Colombia
Telemetry Products
IFORWARE provides comprehensive telemetry and electronic measuring solutions through the use of data collection systems that permit the detection and correction of errors in the process:
Cold Chain Monitoring Sensors,

Ambient Temperature Sensors,

Humidity Sensors,

Pressure Sensors.
RFID Readers
IFORWARE commercialises RFID readers of the brand MOTOROLA of extremely high performance for the accurate monitoring of large volumes of items and packages with RFID tags. MOTOROLA's RFID readers are extremely durable and designed for harsh industrial environments. They also ideal for high density tag environments, applications with high throughput and RF materials:
FX9500 Fixed RFID Reader,

FX7400 Fixed RFID Reader,

MC9190-Z Handheld RFID Reader.
Additionally, IFORWARE commercializes RFID tags and antennas.
Telemetry Units
This is an integrated solution for the process of cold chain monitoring and telemetry that permits the detection and correction of errors in the process. It is equipped with a monitoring system that allows the monitoring of the quality of vaccines and medicines, as well as environmental conditions in operating rooms and ICUs, among others, providing technical support to certification and accreditation processes as well.
The unit consists of electronic sensors (temperature, humidity, pressure, etc.) of high technology tailored to the needs of each customer and a cloud software solution for management, monitoring, reporting and alarm generation activities.
Experienced Professionals
IFORWARE's workforce consists of systems engineers, electronics engineers, specialists in tele-informatics, project management, as well as management and bioengineering with an over 15 year experience in the telecommunications industry.
Core Equipment & Capabilities
Computer Equipment - Design and development of software and electronics.
Oscilloscope - Laboratory evidence.
Development Boards - Electronic Design and Development.
Programming,
Electronic Design Software,
Microcontrollers,
ERP Software.
Iforware
Calle 31 # 84ª–31, Medellin, Colombia
(57) 301 606 3096
info@iforware.com