Last Update
August 22, 2019
Categories
Electrical, Electronics & Electro-optics
Engines, Propulsion, Power Generation
Infrastructure, Construction & Civil Engineering
Mechanical, Electro-mechanical, Hydraulic and Pneumatic components
Radar, Sonar, Navigation, Targeting, Surveillance
Services (R&D, training, engineering, consultancy, …)
Ships, Vessels, Submarines & related equipment
KHALELA S.A.S., is a company situated in Cartagena, Colombia and specialised in the supply of marine equipment to the shipping industry. KHALELA S.A.S. has more than 10 years of experience in the industry as a marine engineering company. Its main activity is the supply of marine equipment to the shipping industry in Colombia and the Caribbean region. KHALELA S.A.S. also undertakes naval architecture projects with the support of experienced professionals.
Among the products supplied by KHALELA are:
Tugs,

Workboats,

Fishing vessels,

Ferries,

Supply boats,

Patrol boats,

Leisure crafts, and

Military vessels.
MISSION
The Company's core business is focused on marine and industrial products and services and its mission is to meet the demanding needs of the industry with consistency and high added value solutions for its customers and partners.
VISION
The Company's vision is to become a leader in the commercialization of marine and industrial equipment with a strong participation and a rapid growth in the domestic and international market, offering products according to the requirements and expectations of its clients.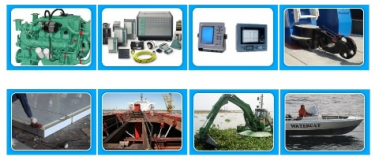 Contact info #1
Transversal 54 # 24-280 Bodega 2, El Bosque - Sector San Isidro, Cartagena, Colombia
Naval Architecture Services
KHALELA S.A.S. offers naval architecture services through the elaboration of plans for vessel construction projects. The Company also specializes in the reconstruction of vessels that require naval architecture calculations and is backed by naval architects and engineers with professional accreditation in accordance with the law that governs such professions in Colombia.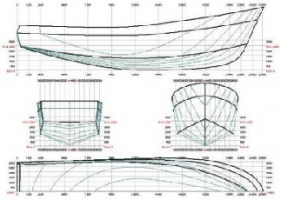 Khalela S.A.S.
Tv. 54 # 24 280 Bodega 2 El Bosque, Sector San Isidro, Cartagene, Colombia
+57 5 643 1695
+57 5 643 1695
gerencia@khalela.com