Last Update
August 12, 2021
Categories
Composites, Plastics & Rubber
Infrastructure, Construction & Civil Engineering
Military, Tactical, Logistic Support Vehicles & related equipment
Services (R&D, training, engineering, consultancy, …)
VITRO COLOMBIA S.A.S., is a profitable company that provides security and flat glass solutions for the automotive, architectural and general industries.
MISSION
The Company is dedicated to the manufacture and distribution of float glass and safety glass solutions for the general and automotive industries, with environmental commitment and social responsibility.
VISION
VITRO COLOMBIA S.A.S. aims to be consolidated as a world class company specialized in the provision of flat glass services, using competitive and committed human talent, in order to exceed customers' expectations.
CORPORATE POLICY
VITRO COLOMBIA S.A.S., in order to achieve customer satisfaction, comprehensive operational safety and environmental protection, is committed towards:
The production and marketing of high quality products that meet customers' requirements. For this reason, the Company is certified under the TS 16949, TS 16949, ISO 14001, ISO 9001 and ISO 17025 Quality Management Certifications.

The continuous improvement of processes.

The development of human resources.

The development of activities that guarantee environmental preservation in compliance with applicable laws and safety glass regulations.

The establishment of controls aimed at preventing illegal activities and management of organizational risks.

Identification of occupational hazards, risk assessment, prevention of diseases and injuries.
Contact info #1
Cra. 3 Este No 6B-41, Vereda Samaria, Chia, Colombia
Automotive Flat Glass
VITRO COLOMBIA S.A.S. manufactures high quality flat glass and security glass for the automotive industry, and more specifically, for car and bus OEMs. Additionally, the Company offers installation and maintenance and repair services on the manufactured products.
Applications:
• Windshields,
• Front doors,
• Fixed glass front doors,
• Tailgates,
• Side windows (for buses).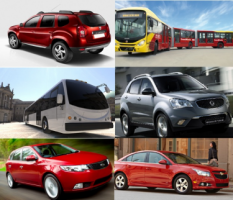 Architectural Glass
VITRO COLOMBIA S.A.S. specializes in the manufacture of architectural glass, such as crystal glass and double glazing glass, designed to reduce noise, while achieving good thermal insulation.
Applications:
• Windows,
• Bathrooms,
• Railings,
• Canopies,
• Security doors,
• Floors,
• Stairs,
• Kitchens,
• Washbasins,
• Table surfaces,
• Shelves.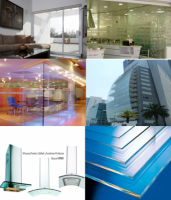 Laboratories
VITRO COLOMBIA S.A.S.'s laboratories perform controls on the quality and reflectance of the manufactured glass products, according to the International Quality Standards established by the industry. For this reason, the Company is certified under the TS 16949, TS 16949, ISO 14001, ISO 9001 and ISO 17025 Quality Management certifications.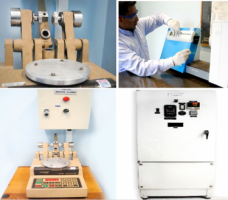 Clients
Among VITRO COLOMBIA S.A.S.' most prominent clients are:
• ACURA,
• AGA,
• ASIA MOTORS,
• AUDI,
• AUTOBUSES BJ,
• BMW,
• BUSSCAR,
• BYD,
• CARROCERIAS LASER,
• CARR,
• SUPERIOR,
• CHANA,
• CHANGHE,
• CHERY,
• CHEVROLET,
• CITROEN,
• COLCAR,
• DACIA,
• DAEWOO,
• DAIHATSU,
• DFM,
• DODGE,
• FIAT,
• FORD,
• FOTON,
• FREIGHTLINER,
• GEO,
• HAFEI,
• HINO,
• HONDA,
• HYUNDAI,
• INCON CAR,
• INDUANDES,
• INDUBO,
• INTERNACIONAL,
• INVERSIONES DELTA,
• INVICAR,
• IVECO,
• JEEP,
• JGB,
• JMC,
• KENWORTH,
• KIA,
• LADA,
• LAND ROVER,
• MACK,
• MAZDA,
• MERCEDES,
• MITSUBISHI,
• NISSAN,
• NON PLUS ULTRA,
• OLIMPICA,
• OLTCIT,
• OMEGA,
• PEUGEOT,
• PIAGGIO,
• RENAULT,
• SAIC,
• SSANG YONG,
• SEAT,
• SKODA,
• SUBARU,
• SUPERPOLO,
• SUZUKI,
• TECNICAR,
• TOYOTA,
• TUNDAMA,
• VOLKSWAGEN,
• VOLVO,
• YUTONG,
• ZOTYE.
Vitro Colombia S.A.S.
Cra. 3 Este No 6B 41, Vereda Samaria, Chia, Bogota, Colombia
+57 1 861 1200
vitroenmovimientocol@vitro.com