Last Update
June 20, 2019
Categories
Composites, Plastics & Rubber
Military, Tactical, Logistic Support Vehicles & related equipment
Services (R&D, training, engineering, consultancy, …)
AMERICAN RUBBER DE COLOMBIA, is a company founded in 1972 in Bogota, Colombia with more than 39 years of experience in the rubber sector. The Company specializes in the design and development of vulcanized rubber and rubber compound products, brake parts for the aftermarket, faucet gaskets, oil filter gaskets, o-rings, fuel filter gaskets, as well as sewerage and aqueduct gaskets with commitment towards its customers.
MISSION
AMERICAN RUBBER DE COLOMBIA is recognized in Latin America and Colombia for its high quality rubber products that comply with the standards set by the industry.
VISION
The Company has as a vision to be a leader in Colombia in the manufacture and marketing of rubber products and spare parts for motorcycle brakes.
VALUES
Quality,

Loyalty,

Honesty,

Compliance.
Contact info #1
claudia.pelaez@americanrubber.com.co
Cra. 76 No 57R - 75 Sur, Bogota D.C., Colombia
Special Developments
AMERICAN RUBBER DE COLOMBIA has the capability to develop custom made products that meet customers' needs and requirements. The Company's design department has the necessary experience and technology tools to ensure the precision and accuracy of the final product.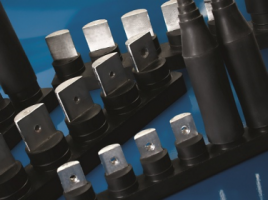 Rubber Compound Mixing
AMERICAN RUBBER DE COLOMBIA provides rubber compound mixing services for the development of special rubber compounds or the mixing of compounds according to customers' technical requirements. The Company has its own rubber mixing plant, which prevents pollution from entering the main structure or from getting outside the production area.
American Rubber De Colombia Ltda.
Cra. 76 No 57R 75 Sur, Bogota D.C., Colombia
+57 1 780 1094
+57 1 779 0101