Last Update
February 22, 2022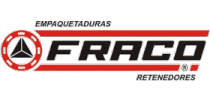 Categories
Composites, Plastics & Rubber
Metal Processing, Parts & Components
Military, Tactical, Logistic Support Vehicles & related equipment
Services (R&D, training, engineering, consultancy, …)
FRACO S.A., was founded in 1965 and has nearly 50 years of experience in the manufacture of gaskets and retainers for gasoline and diesel motor vehicles and machinery. Currently, the Company produces parts for its own gasket sets, as well as spare parts and materials for other companies.
FRACO S.A. is located in the industrial area of Puente Aranda in Bogotá and has subsidiaries in the cities of Medellin, Barranquilla and Cali.
The Company has been certified under ISO 9002, ISO 9001:2008 and TS 16949:2009 certifications for Quality Management and has been awarded by the Ministry of Economic Development for its exports to North, Central and South America and Europe.
MISSION
FRACO S.A. is a company specialized in the automotive sector, continuously working to maintain a prominent position in the industry through the constant training of its personnel, the continuous improvement of processes and products, and the constant communication with customers and suppliers, ensuring its development over time.
VISION
FRACO S.A. aims to consolidate its presence in the international market with exports that correspond to the 50% of total production, creating added value to its shareholders and the wider community.
Contact info #1
carlos.velandia@fraco.com.co
Carrera 65 B No. 13 - 50, Bogota D.C., Colombia
Automotive Spare Parts & Accessories
FRACO S.A. manufactures automotive spare parts and accessories, using materials of the highest quality, such as:
• Gasoline and Diesel Motor Gaskets,
• Valve Seals,
• Motor Retainers,
• Granulated Cap Sheets,
• Cork Sheets,
• Rubber Sheets,
• Oil Retainers,
• Industrial Sealants,
• Piston Ring Expanders,
• Gauges for Spark Plugs,
• Mechanics Stethoscopes,
• Multi Kits,
• Ring Compressors,
• Torque Wrenches,
• Goniometers,
• Oil Filter Wrenches,
• Straight Edge Rulers,
• Engine Assembly Manuals,
• Jackets,
• Briefcases,
• Shirts,
• Car Beautification Products and Automotive Maintenance Products of the brands TURTLE WAX, SINTECO, PERMATEX, AUTORIGHT, SABO, ELRING, LYO OIL SEAL, NOK, etc.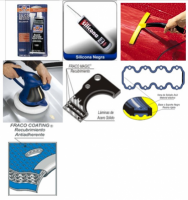 Fraco S.A.
Carrera 65 B No. 13 50, Bogota, Colombia
+57 1 262 3400
+57 1 260 2711
fraco@fraco.com.co