Last Update
September 14, 2018
Categories
Electrical, Electronics & Electro-optics
IT, Computing and Software
Services (R&D, training, engineering, consultancy, …)
OMNI S.A., is a service provider within software and hardware development and EMS services. The company was established in 2010 and builds on experienced teams with roots from the 1970s.
Core Experience
Solutions with demanding requirements to mobility, robustness, security and reliability. Information infrastructure mobile systems and solutions control room. The company has several cases where its unique background within infrastructure for special applications are valued as enhancements to a broad range of product offerings.
Contact info #1
Postboks 56, Okern, 0508 Oslo, Norway
SYSTEMS
Analyze alternative solution(s)
System Architecture
Technology evaluation and selection and/or technology advice
Planning the project including solution outline, time, cost, verification needed, risks and risk mitigation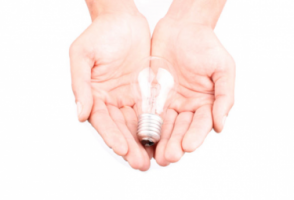 SOFTWARE
Architecture design
Analysis and specification
Implementation and test
Database Design
Adaption and integration
WEB-applications
OS-DRIVERs and core adaption's
Error detection and necessary adaption's / corrections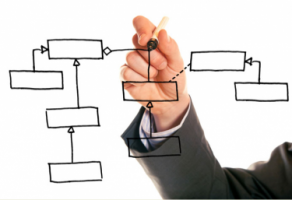 ELECTRONICS DESIGN
System specification and design
Detailed design
Printed Board
Prototyping and industrialisation
Qualification testing
Common component data base
Board Layout
EMC
Core competencies
Processor systems
Signal processing
Embedded systems
Digital interfaces: ATM, PCI, Ethernet, TDM
Voice-over-IP
Real time programming
Audio interfaces
Security (TEMPEST) Electromagnetic Compatibility
Radio systems and transponders
SW defined radio
Reference projects in electronics design
High-speed design
2.4GHz ZigBee radio
Gigabit Ethernet
SDH
Laser drivers
Interfaces
USB, PCI, SPI, I2C, JTAG, audio, etc
CPU systems
Electronics in harsh and demanding environments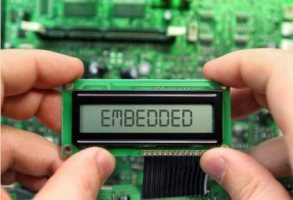 INDUSTRIALISATION
Documentation
Material Search & Vendor Evaluation
Test Development
Manufacturability
EMC certification
Environmental Stress Screening
Quality Plan
EMC
DESIGN & TESTING
EMC related design, test/ fault finding, problem solving and modification
We have knowledge and equipment
We work in our own laboratory or at the customer site, onshore or offshore
We have security training and may be offshore within short time
MANAGEMENT
15 years as EMC-responsible in many projects
EMC-responsible when building/equipping civilian and military vessels
Top-deck design – placing and installing equipment
Lack of EMC and poor installation have been the cause of many expensive situations
CERTIFICATION
EMC Test laboratory since 1997

SOLAS V rule 17 EMC

ISO 17025 certified

Tests according to: MIL-STD 461

Qualifying products for the global market (in cooperation with SGS FIMKO)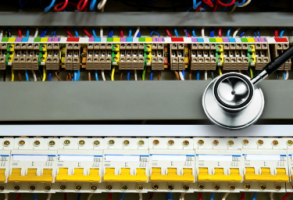 PRODUCTION
Flexibility
Serve for complex designs
Cooperation
Logistics
Purchasing
PCB Mounting
Testing
Manual Assembly
Quality Control
After Sales
TEST
OMNI can offer development, implementation and optimization of test solutions

Large and updated instrument portfolio for test and test development and dedicated test engineers with broad skill sets

Tailor made test solutions by utilizing In-Circuit, Boundary Scan, AOI and functional tests on both board and system level

Necessary equipment for dynamic burn-in and temperature cycling

Comprehensive system for collection, registration and storing of test data and can therefore offer relevant statistics and reports
AFTER SALES
Warranty Management
Buffer Stock
Spare Parts
Repair
Upgrades and Updates
FPGA
The company has valuable expertise in FPGA design
Structured design process
Predictable project implementation
Reliable target code
Key Experience
Structured VHDL coding methodology
Effective utilisation of FPGA architecture
High speed design
Timing Closure
Frequently use of IP's
SPI-4.2 LogiCORE IP
Transceivers (2.488,32 Mbps)
Ethernet MAC
DDR SDRAM controller
Development of IP's
SDRAM controller
SDH Line termination
Project experience:
Telecommunication
TDM, SDH, EOS
Data
GbE
Packet Processing
Broadcasting
SD-SDI, HD-SDI and 3G-SDI
DSP
Data Acquisition
Signal Generator
Embedded processing
INFORMATION INFRASTRUCTURE
Project: Product Development
Control Room
Assignment: Develop future air traffic management system
Responsibility: System Engineering, Security, Software-development
Hardware-development, Project management, network solutions, IP solutions
Project: Message Converter
Assignment: Interoperability between radar systems in a multinational defence operation
Technology: Windows, C++
Responsibility: SW Architecture, Development, Field Testing
Customer: Defence Customer
Participated in following recent R&D projects.
EUREKA PROJECTS:
QUAD/Easy Wireless; QOS in Ad Hoc Networks

DiHiGate - High speed gateways for Ad Hoc Nettverk
The research Council of Norway, Applied research projects
MUNIN; robust networks for military multimedia

Ad hoc in rescue operations
Addressing and working with
Ad hoc broadband communications in rescue operations

Video, pictures, databases, files, maps to be communicated

Ad hoc routing focusing Quality of Service

WLAN, GSM/GPRS, ad-hoc networks

GPS position and status on radio and tracked on maps

Web services (SA) based architecture, XML messages over HTTP

Mobile phones used as demo terminals

Realistic testing, field testing
CLASS 3 PRODUCTION
For 5: IPC-A-600 Class 3 Production
OMNIs production line follows the standards defined by Institute of Printed Circuits; J-STD-001 and IPC-A-600.
OMNI has certified all personnel as well as its own IPC instructors. Re-certification is conducted yearly according to IPC requirements. The company has the equipment, routines and systems in place for the required process control in addition to component tracking. OMNI is currently producing according to J-STD-001 and IPC-A-600 Class 3 for major operators operating in demanding surrounding.
Omni S.A.
, Oslo, Norway
+47 909 202 01 
post@omni.no