Last Update
August 29, 2018
Categories
Project Management International Systems (PMI), since its finding in 1998 in Kuwait, has gained a reputation for providing the highest level of professional Project Management services in Kuwait and the Middle East. Since then, through innovation, earning the highest respect from an impressive roster of clients and entering into several important strategic alliances, the firm has been propelled into the international marketplace. Proof of PMI abilities can be seen from the fact that the firm has successfully completed 15 projects while growing at a rate of 20%. PMI continues to grow and now operates in Kuwait, USA, Bahrain, Lebanon, Egypt and the Arab Republic of Syria.
Today, PMI is proud to be considered one of the most prominent and most successful Project Management firms in the Kuwait. This expertise and deep understanding of local and regional conditions ensure that PMI clients realize projects that are not only completed on time and within budget, but also function in a professional manner.
PMI offers and full spectrum of professional services that applies effective management techniques to the planning, design and construction of a project from inception to completion for the purpose of controlling time, cost and quality. In Addition, PMI provides value Engineering, cost estimating services and claim prevention systems.
Vision
PMI vision is to be an example for competitive and creative project management.
Mission
Mission at PMI is to provide the highest quality program, project and construction management services to both public and private sector clients to help them achieve the goals of their construction program in an ethical, creative and cost efficient manner.
Contact info #1
Floor 13, Flex Tower, Istiklal Street, Bneid Al Gar, Kuwait
Contact info #2
Floor 13, Flex Tower, Istiklal Street, Bneid Al Gar, Kuwait
PROJECT MANAGEMENT
The concept of Project Management is a proven method, which combines the project phases of pre-design, design, tender, construction and occupancy into a series of tightly integrated tasks. This will frequently bring together the Owner, Designer and Construction Manager in an interactive relationship and will allow the Owner to participate in the construction process. With the tendency now towards Design Build and Build-Operate-Transfer (BOT) schemes of construction, there may be many partners and participants. PMI has the experience and expertise to ensure that a smooth operating link is formed so as not to impede the progress of the project as can so often happen.
In addition to the traditional design and construct, with one general contractor approach, there is the option of the fast-tracked, multi-packaged approach. Fast tracking allows for the acceleration of the project duration by the overlapping of the design and construction activities. Whichever method is appropriate for a particular project, PMI has the experience to ensure the delivery of a project that is on time and within budget.
Objective
To deliver an operational project that meets expectations while providing an Owner with the targeted financial returns, in the shortest possible time.
Pre-design Management

Design Management

Tender Management

Construction Management

Post-Construction Management

Specialized Technical Services
PRE-DESIGN MANAGEMENT
Pre-design management establishes organization procedures, sets goals, and defines scope of work. It produces the project baseline budget and the project master schedule. To realize optimum results that ensure quality, cost and time savings during the very early phases of the project life cycle, PMI offers the following services:
Development of Program Definition and Enhancement

Drafting of Agreements and Contracts

Preparation of Feasibility Studies

Recommendation for Selection of Project Site

Preparation of Cost Estimating & Budget Allocation

Preparation of Master Schedule

Preparation of Financing Analysis

Evaluation of Architecture & Engineering Firms

Evaluation and Coordination of Design Proposals

Evaluation and Coordination of Design Competitions

Recommendation for Selection of Design Firm

Development of Computer Modeling

Assistance in Approvals and Contract Award
DESIGN MANAGEMENT
During the Design phase, which is the most critical phase for properly planning a successful project, PMI provides essential input regarding implementation of value engineering; cost effective systems and materials; scheduling; quality of the design documents and drawings; design review; design schedule management; and budget monitoring & control.
PMI ensures that the design matches the owner's original intent, program and budget, and that it conforms to the following key principles:
Valid design criteria and justifiable assumptions

Compliance with requirements from the statutory authorities

Compliance with applicable codes and regulations

Accuracy of design and full coordination among documents

Completeness of contractual requirements of the Terms of Reference and Design Contract Agreement

Implementation of cost effective systems and materials

Realization of highest possible standards of production
TENDER MANAGEMENT
PMI ensures that the bid documents and the construction schedule are explicit and complete.
PMI conducts pre-bid conference with all prospective bidders to respond to and clarify their queries. The better the bidders understand the documents, the more precise and often lower, their bids will be. PMI also assists owners in bid evaluation and analysis, and contract award.
CONSTRUCTION MANAGEMENT
Construction management is carried out by a specialized team of engineers who will oversee all the construction activities on site, and ensure that the works are executed in accordance with the approved estimated budget and time schedule.
This is accomplished through precise coordination of project resources, mainly labor, equipment, materials, and technical expertise.
PMI provides the following construction management services:
Administers Progress Meetings

Provides Procedures Manual

Prepares Safety Program

Coordinates Pre-construction Meetings

Provides Contract Administration

Assists with Permits, Licenses, Bonding and Insurance

Prepares Document Control System

Provides Claims Evaluation

Prepares Project Scheduling

Provides Project Accounting and Quality Control

Assists with Variation Orders

Provides Supervision and Inspections

Processes Payments

Coordinates Commissioning and Turnover

Prepares Project Records, Occupancy Schedule and Snag List

Provides Project Reporting

Assists with Certificate of Occupancy

Coordinates Warranties

Administers Operations and Maintenance

Prepares Final Accounting

Coordinates Move In process
POST-CONSTRUCTION MANAGEMENT
Post-construction management, commencing upon final completion of construction, deals with commissioning, operation, maintenance, and preparation for occupancy of the completed facility.
Post-construction management, often overlooked by an owner, leads to successful handing over of the facility, and ensures smooth operation and trouble-free occupancy.
To accomplish this, PMI offers the following services:
Obtaining Required Permits for Project Commissioning

Start-Up Assistance

Move-In Assistance

Warranty Review

Record Drawing Management

Operations and Maintenance Planning

Operational Training

Facility Management

Property Management
SPECIALIZED TECHNICAL SERVICES
Clients are more and more realizing the importance of management technologies, and the cost and quality benefits derived from integrating them within the Project management Plan.
PMI offers its clients, among other management technologies, the following:
Value Engineering

Risk Management

Claims Management Resolution

Arbitration
Our broad experience, commitment and results-driven goals has positioned PMI as a leader in the industry with the requisite expertise and resources necessary to successfully manage a broad range of projects in numerous industries and of any size and complexity.
VALUE ENGINEERING
Value Engineering is a continuous review and refinement process of design and specifications, which augments the design efforts from initial concept up to the issuance of the last construction variation. It is normal that the integration of a Value Engineering program will result in a project savings of 5% to 15%, and in a functional design that is constructible within budget.
Objective
Utilizing a systematic approach, which identifies and provides the required functions of a project at the lowest possible cost, keeping the design intent unchanged, which will result in the following:
Savings on construction costs

Lower life cycle costs

Applicable codes and regulations

Improved operational performance

Reduced maintenance costs

Identification of risks and mitigation strategies
Scope of Services
Ongoing Regular Value Engineering
At the beginning of a project, a VE analysis is performed to ensure the design consultant operates within overall cost constraints and provides maximum efficiency. The components of this analysis would include:
Examine potential cost benefits of special studies

Review progress drawings

Comment on progress drawings

Work with A/E to make adjustments to maintain overall budget

Conduct cost, time and efficiency studies

Analysis of high cost and problematical elements

Incorporate operational and conservation issues into the early design process
VE Workshops
VE Workshops are conducted using a multi-disciplined team approach, which includes such professionals as architectural, structural, civil, and mechanical, and electrical engineers as deemed relevant for the disciplines being studied. This structure allows for the involvement of the Owner, Design Consultant and Construction Manager. The team approach used for VE studies are comprised of three specific phases:
A-Pre-Study Preparation Phase

B-VE Study Phase

C-Post VE Study Phase
PROJECT CONTROL SYSTEMS
To better plan and control a complex project, it has to be divided into smaller yet integrated parts that become easier to plan, monitor and control. Better control of the whole is achieved through control of the components, which are referred to as work packages, activities or tasks. Project Control Systems (PCS) allow project managers to set initial plans and objectives, while allowing them to consequently monitor and control plans and objectives.
Objective
PCS applies a verification process that compares plans against actual accomplishments during each phase of the project cycle. Reports that delineate deviations are generated which allow management to identify causes and react accordingly and to make forecasts such as fiscal requirements and projected progress or completions.
Scope of Services
PMI's sophisticated Project Control Systems provide the following invaluable reporting components to assist the project manager:
Time/Resource Control
Milestones Achievement Tracer

Summary Master Schedule

Project's Delivery Critical Paths

Project Progress S-Curve

Look Ahead Schedules

Cost Loaded Payment Valuation Report

Resource Management

Procurent Management
Cost Control
Project Buy-Out Report

Contracts and Purchase Orders Control Report

Payment Requisition Log
Contract Control
Over Due Submittal Log

Trace Issue Report

Ball In Court Report

Pending Requests and Changes

Punch List by Contractor

Bonds and Insurance Log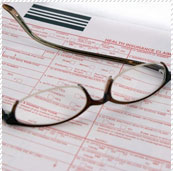 CLAIMS MANAGEMENT
The least costly method of avoiding claims and resolving disputes is to institute an effective claims management program well in advance of construction. PMI works closely with clients to ensure that risks are fully understood and associated costs are completely determined. Our extensive experience insures that the client is fully aware of implications associated with sharing, shifting, and controlling those risks that cannot be totally prevented. PMI works side-by-side with the client and his staff to recognize and resolve possible disputes early on when costs and difficulties associated with changes is minimal.
Even with the best of claims avoidance strategies, disputes will occur. Projects will frequently fall far behind schedule, significant unexpected costs are incurred and claims will proliferate. Because of our strong reputation, PMI is frequently retained, both during and after construction, to deal with claims avoidance and development of dispute resolution tactics.
Scope of Services
PMI uses the experience from the resolution of a multitude of major claims to assist its clients and their respective counsel by:
Determining Liability
Identification, analysis and evaluation of the factual and contractual issues to determine liability.
Establishing Causation
Performing delay, acceleration and productivity analyses to determine the effect of the action or inaction of the responsible parties on time and cost (causation).
Calculating Damages
Determine the monetary cost of damages resulting from the contractors or designer's actions and inactions and whether these damages are reasonable, allowable, provable, and recoverable.
Resolving Claims
Based upon its proven track record, PMI will participate in any negotiations, arbitration, litigation, or administrative hearings necessary to develop and satisfy resolution to claims.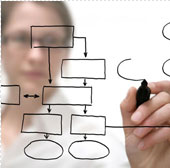 Spent Catalyst Plant - PROJECT
Spent Catalyst Plant Project
Location: Kuwait
Cost: KD 34,000,000
Project: 2011
Completion: 2014
Scope of Work: Project Management Services
Construction Management Services
Scheduling & Cost Control Services
General Consultancy
New Public Health Department Buldings - PROJECT
New Public Health Department Buldings
Location: Kuwait, Al Sabah Area
Cost: KD 16,000,000
Project: 2010
Completion: 2012
Scope of Work: Project Management
Construction Management
General Consultancy
Scheduling & Cost Control Services
KLLT Slaughter House - PROJECT
KLLT Slaughter House
Location: Kuwait,
Cost: KD 6,000,000
Project: 2011
Completion: 2013
Scope of Work: Pre-Construction Management
Construction Management
General Consultancy
Value Engineering
Awqaf High Rise Towers - PROJECT
Awqaf High Rise Towers
Location: Kuwait, Kuwait
Cost: KD 46,000,000
Project: 2008?2010
Completion: On going
Scope of Work: Pre?Design Management
Feasibility Studies
Design Management/Design Review
Construction Management Services
Scheduling & Cost Control Services
Value Engineering
Project Management International Systems (PMI)
Hawally, Beirut St., The Story Tower, 8th Floor, Office 22-23, Bneid Al Gar, Kuwait
+965 22642525 / 22635252
+965 22630939
info@pmiq8.com