Last Update
November 14, 2016
Categories
The establishment and development of the cement industry in the State of Kuwait is associated with the Kuwait CEMENT COMPANY (K.S.C.). This is due to the fact that the Kuwait Cement Company is the only integrated industrial company in the country that manufactures cement.
The company is a Kuwaiti Shareholding Company established in accordance with Amiri Decree on November 5th 1968, with a capital of 2.5 million Kuwaiti Dinars, which has gradually increased to 63.76 million Kuwaiti Dinars, which is fully paid-up. The government holds directly and indirectly shares 29.4% of the company's capital, the rest of the shares are through investment companies, government institutions and citizens.
Products
Ordinary Portland,
Sulphate Resisting Type V,
Moderate Sulphate Resisting Type II,
White Portland,
Masonry Cement.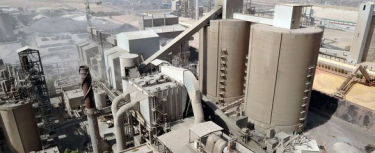 Kuwait Cement Company (K.S.C.)
Cement House Building: At the intersection of Al Shuhada Street with Khaled Ibn Al Waleed Street, Al Sawaber Area, Kuwait, Kuwait
+965 240 1700 
+965 243 2956, +965 244 0896
alcement@kuwaitcement.com