Last Update
April 26, 2022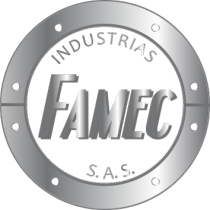 Categories
Metal Processing, Parts & Components
INDUSTRIAS FAMEC S.A.S., is an engineering company with over 15 years of experience in the manufacturing of metal mechanical parts and components. The Company started developing specialized parts for the automotive and paper industries. Subsequently, it expanded its products and services to other markets, namely, the agricultural, food, textile, mining and industrial sectors.
Currently, INDUSTRIAS FAMEC S.A.S. is engaged in the design, development, manufacture, repair and maintenance of high quality metalworking parts, using advanced technology in order to improve manufacturing processes.
MISSION
The Company produces and commercializes spare parts for the general industry, using the latest technology and ensuring product quality in operations through agile management practices.
VISION
INDUSTRIAS FAMEC S.A.S. aims to be recognized nationally and internationally for its high quality products and services and its professional and technological commitment.
Contact info #1
luzlenyo@industriasfamec.com
Carrera 55 N° 29 B 72, Medellin, Colombia
CNC Machining Services
INDUSTRIAS FAMEC S.A.S. is staffed with qualified personnel for the provision of high quality CNC services and the machining of hard materials and metals. CNC machining services are appropriate for reducing manufacturing costs, increasing productivity and improving dimensional accuracy.
The Company has specialized software for the modeling and programming of three-dimensional parts.
Design, Development & Technical Assistance Services
Additionally to the manufacture of industrial parts, INDUSTRIAS FAMEC S.A.S. provides technical consultancy services for the design and development of industrial products and machinery. The Company is equipped with specialized software, such as the Computer Aided Design (CAD) for the development, modeling and assembly of various industrial parts.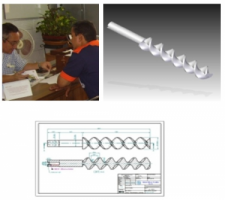 Design & Manufacture of Cutting Tools
INDUSTRIAS FAMEC S.A.S. has the appropriate equipment and machinery for the design, manufacture and maintenance of various types of cutting tools, namely, gravers, guillotine blades, wire cutters, metal shears, paper and cardboard blades, mill blades etc. The Company also provides blade sharpening and grinding services.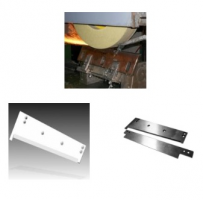 Custom Gear Manufacture
INDUSTRIAS FAMEC S.A.S. manufactures all types of cogwheels and gears, namely, helical, conical, hypoid and spur gears, as well as sprockets and pinions, under customer demand, applying the necessary heat treatment. For this reason, the Company is equipped with specialized equipment, such as cutting machines.
Manufacture of Machine Equipment
INDUSTRIAS FAMEC S.A.S. specializes in the manufacture of industrial equipment, such as pulleys, couplings and shafts, using different types of manufacturing processes.
The Company is equipped with conventional and CNC machinery, MIG and TIG welding equipment, among others, for the manufacture of any part or equipment, according to customer requirements.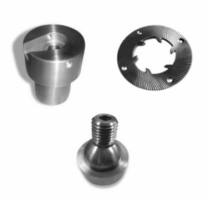 Clients
The Company has a broad clientele of large companies of all sectors, such as:
TELSAT LTDA.,
PREBEL,
ENKA DE COLOMBIA S.A.,
METRO DE MEDELLIN,
PERFILAMOS S.A.,
BOHLER ANDINA,
ACUATUBOS,
PAPELSA S.A.,
SMURFIT KAPPA S.A.
Industrias Famec S.A.S.
Carrera 55 N° 29 B 72, Medellin, Colombia
+57 4 444 2364  
info@industriasfamec.com