Last Update
September 13, 2016
Categories
Metal Processing, Parts & Components
Coskunoz Defense and Aerospace Inc. (CSH) is a recently established company of Coskunoz Holding dedicated to the manufacture of mechanical components for the Defense and Aerospace Industry. CSH has been active since November 2007. Although it has been in production for a relatively short time, CSH has been able to produce hundreds of new parts with zero defects. The company's experienced team has more than 20 years of aerospace industry experience mainly on airframe and aircraft engine component manufacturing.
CSH manufactures more than 200 structural components for Boeing B737, B777, B787, Airbus A318, A319, A320 aircrafts and Agusta AW139 helicopters.
CSH has the following quality recognitions and certifications: AS / EN 9100: B (BVQI); ISO 9001: 2008 (BVQI); QAS 120 Gold Supplier (TAI) in 2008, 2009 and 2010; Customer recognitions in quality from Airbus, Lockheed Martin, and Boeing.
CSH engineering capabilities include: Design of fixtures and tools; Process planning and programming; CAM programming; First Article Inspection; Reverse engineering; Designing for high speed machining; Quick clamping technology.
CSH engineering support programs include: CATIA V5; Unigraphics NX 5; EdgeCam.
CSH core competence is complex machining of aluminium parts for aviation industry: Machining centre; 3X, 4X and 5X machines; Fixture and tool building capability; Light assembly operations; Sheet metal forming.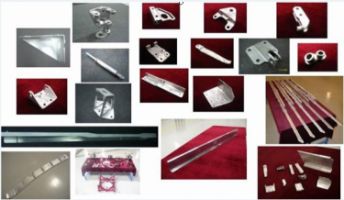 Coskunoz Defense and Aerospace Inc. (CSH)
Organize Sanayi Bölgesi 19. Cadde No:16 26110, Eskisehir, Turkey
+902222362180
+902222362187
cshmail@coskunoz.com.tr