Last Update
November 17, 2016
Categories
Electrical, Electronics & Electro-optics
Services (R&D, training, engineering, consultancy, …)
Training & Simulation
AAL is a privately owned New Zealand company that provides a range of services and equipment for defence, other government departments and commercial industry. The company specialises in defence and aviation equipment and systems together with project management, training and long term support services. AAL also has considerable expertise in simulation and Computer Based Training (CBT) from procurement to installation and the ongoing management and support of simulation systems.
AAL provides target towing services for the New Zealand Defence Force and is the in-country support and service provider for a variety of products including: Simulation; Navigation and situational awareness systems; Military hardware; Software; Ranging systems.
The company was originally established in 1984 as Air Affairs NZ Limited and has since been restructured and rebranded to be AAL (Air Affairs Limited). In 2007 an Australian office was established, AAL Australia Pty Limited, the focus of which is simulation facilities and services for the Australasian and Asian market.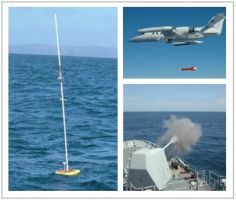 AAL
49C Arrenway Drive, 0632, Auckland, New Zealand
+64 9 477 2143
+64 9 478 4380
enquiry@aal.net.nz