Last Update
August 12, 2019
Categories
Aircraft, Helicopter, UAV, Spacecraft & related equipment
C4I, Communication Systems
Electrical, Electronics & Electro-optics
Maintenance Repair Overhaul and Logistics Support
Radar, Sonar, Navigation, Targeting, Surveillance
Ships, Vessels, Submarines & related equipment
AERIAL SERVICES PVT. LTD. is the Authorized Sales and Service Centre in India for the entire range of products of Garmin International Inc., the leading U. S. manufacturer of Global Positioning Systems and O.E.M. sensor boards worldwide.
The Company has the support of a well-trained personnel known for its technical expertise and a facility certified (by GARMIN International and the Director General Civil Aviation, India) to handle procurement, installation, training, interfacing, warranty replacements, repair and maintainance of Garmin GPS receivers in India.
The superiority of its services to the Indian Navy, has resulted in the standardization of AERIAL SERVICES, for the maintenance of Garmin GPS Receivers for the entire Naval fleet which includes fixed and rotary wing aircraft, its sole A/C carrier, submarines, destroyers, marine commandos, submarines, gun-boats, etc.
In addition to the sale of equipment, the services revolve around the installation and integration, providing technical support, repair and maintenance of their GPS receivers. Due to the critical nature of operations of some of its customers, its repair philosophy involves around the maintenance of stocks of GPS receivers in various locations around the country for the armed forces.
In addition to delivery and collection services provided in over five hundred locations across India, the Company ensures that its relationship with its customers does not end with the sale of the product. And its customers will confirm its commitment to customer satisfaction and product and service quality.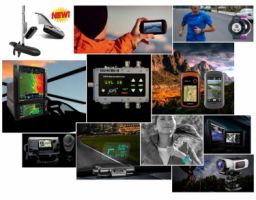 Aerial Services Pvt. Ltd.
Hamara, 3rd Floor, 16th Road, Bandra (West), Mumbai, India
+91 222 643 4483, +91 222 643 4484, +91 222 643 4485, +91 226 139 4206
+91 222 643 4486
aspl@asplindia.in