Categories
IT, Computing and Software
Services (R&D, training, engineering, consultancy, …)
Al-Khaleej, was founded in 1979 and is a leading high-end IT service provider in the Arabian Gulf region. The firm was established by a group of five Saudi Arabian partners who were affiliated with the King Fahd University of Petroleum & Minerals, Saudi Arabia.
From that beginning, Al-Khaleej has grown to prominence in the region's computer industry. Its clients have included virtually every Saudi Arabian Government ministry and agency, universities in Saudi Arabia, Kuwait and the United Arab Emirates, as well as domestic and international private sector companies.
Al-Khaleej offers services such as System Integration, Software Development, IT Operation & Maintenance, Technical staff manning, Network Solutions, wide-ranging Technical Support as well as necessary services to guarantee the stable and efficient operations of the customers' IT system. Al-Khaleej has delivered comprehensive solutions covering product and services from Oracle, HP, Microsoft and SUN to dozens of enterprises.
Al-Khaleej staff possesses excellent professional background, capability and experiences to help end users. As a professional high-end IT service company, Al-Khaleej with its sincere and outstanding quality of service focuses on the pragmatism and efficiency of internal management. The company's structure is highly flexible, being organized into independent but mutually supporting business units. This approach allows rapid response to changes in market conditions.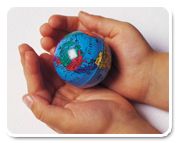 Al-Khaleej Computers & Electronic Systems
Al-Khaleej Training Tower Near Jarir Book Store Olaya Main Rd., Jeddah/Riyadh, Saudi Arabia
+966014632143
+96614633230
info@al-khaleej.net