Last Update
November 17, 2016
Categories
Metal Processing, Parts & Components
Aluminium du Maroc is the leading Moroccan company specializing in the design and manufacture of aluminum alloy profiles for construction and industry.
The company was founded in 1976 and employs over 400 people. They have a turnover of 700 million dirhams (2013) and their main export markets are Europe and Africa.
Aluminium du Maroc is ISO 9001:2008, ISO 14001:2004 and OHSAS 18001:2007 certificated.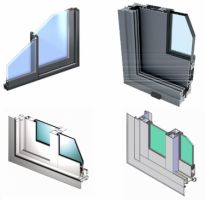 Aluminium du Maroc
Zone Industrielle - Route de Tétouan - BP 324 - 90000, Tanger, Morocco
+212 53 93 29 950
+212 53 93 51 724
admcontact@aluminiumdumaroc.com