Last Update
April 27, 2017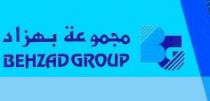 Categories
Composites, Plastics & Rubber
Maintenance Repair Overhaul and Logistics Support
Mechanical, Electro-mechanical, Hydraulic and Pneumatic components
Behzad Plastic Products W.L.L., started its manufacturing facility in 1978 and has now emerged as one of the pioneer manufacturer of polythene products. The company has made an undisputed reputation in the packing field during the last 23 years and offers a wide range of products in low density, high density and Polypropylene and includes:
Bags,
Pouches,
Sheets,
Stretch & shrink wrapping films,
Laminate films,
Greenhouse films,
Construction films,
Marker tapes, and
Pipe sleeving etc.
The company has world class technology and is independently managed by qualified professionals and is one of the approved manufacturer to various government and semi government departments and construction industry in Qatar.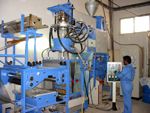 Behzad Plastic Products W.L.L.
Salwa Street No .29, Gate No. 98, Industrial Area, Doha, Qatar
+974 44601973
+974 44504073
behzadplastics@yahoo.com