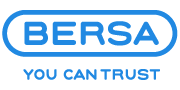 Categories
Weapons & Ammunition
Composites, Plastics & Rubber
Metal Processing, Parts & Components
BERSA S.A. is an Argentine Company with strong international presence dedicated to the design and manufacture of handheld guns.
The Company manufactures dependable guns targeted to worldwide markets. To accomplish its mission the Company implements the most advanced technologies and is committed to the creation of added-value in all areas using a simple, efficient organizational framework, thus ensuring the total satisfaction to its customers.
With regards to quality, BERSA is a certified under ISO 9001/2000 Quality Management System.
Bersa S.A.
Magallanes 775, Ramos Mejia, 1704, Buenos Aires, Argentina
+541140034100
bersaweb@bersa.com.ar